We finally visited Lambeth Palace Gardens for the North Lambeth Parish Mega-Fete.
This is a garden so big (over ten acres) that you can barely see from one end to the other!
We were promised morris dancing, and we got it: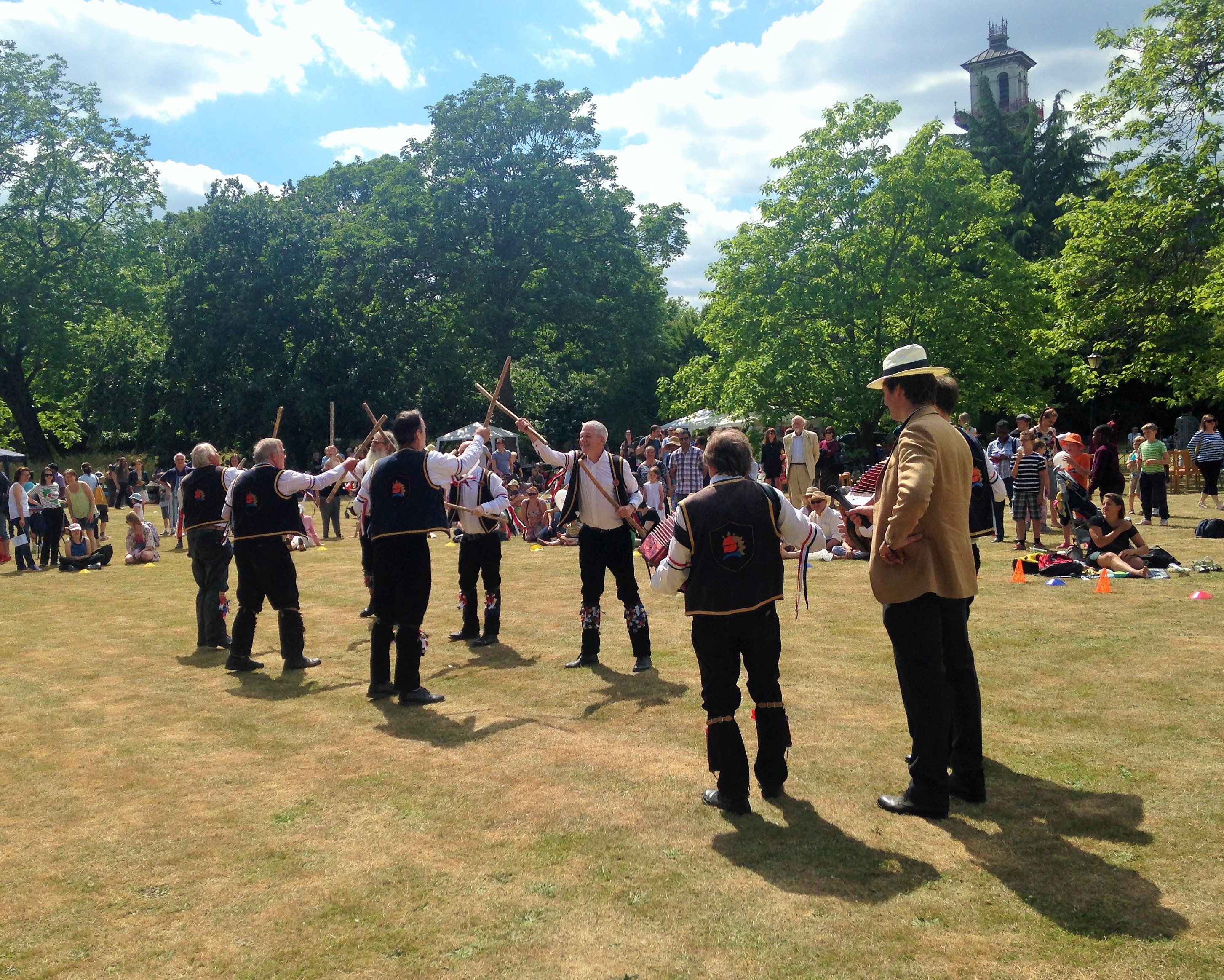 The North Lambeth Parish Fete was Kennington's best publicised event since The Great Chartist Meeting of 1848. But if you somehow missed it then don't despair – there's another chance to visit the garden today, and the first Wednesday of every month – it's the Lambeth Palace Garden Open Day from midday to 3pm. It's £4 or free for children. The entrance is on Lambeth Palace Road. More info here.
This is the oldest continuously cultivated garden in London, having been a private garden since the 12th century. The big question is why isn't this huge, lovely central London garden open to the public every day? Sort it out Archbishop Welby.