There are three Buddhist Centres in Kennington (see also the Kagyu Samye Dzong Tibetan Buddhist Centre and the Diamond Way Buddhist Centre in the former Beaufoy Institute), but only one of them is worth visiting if you have no interest in Buddhism, yoga or meditation – that's Jamyang, for its excellent Courtyard Café.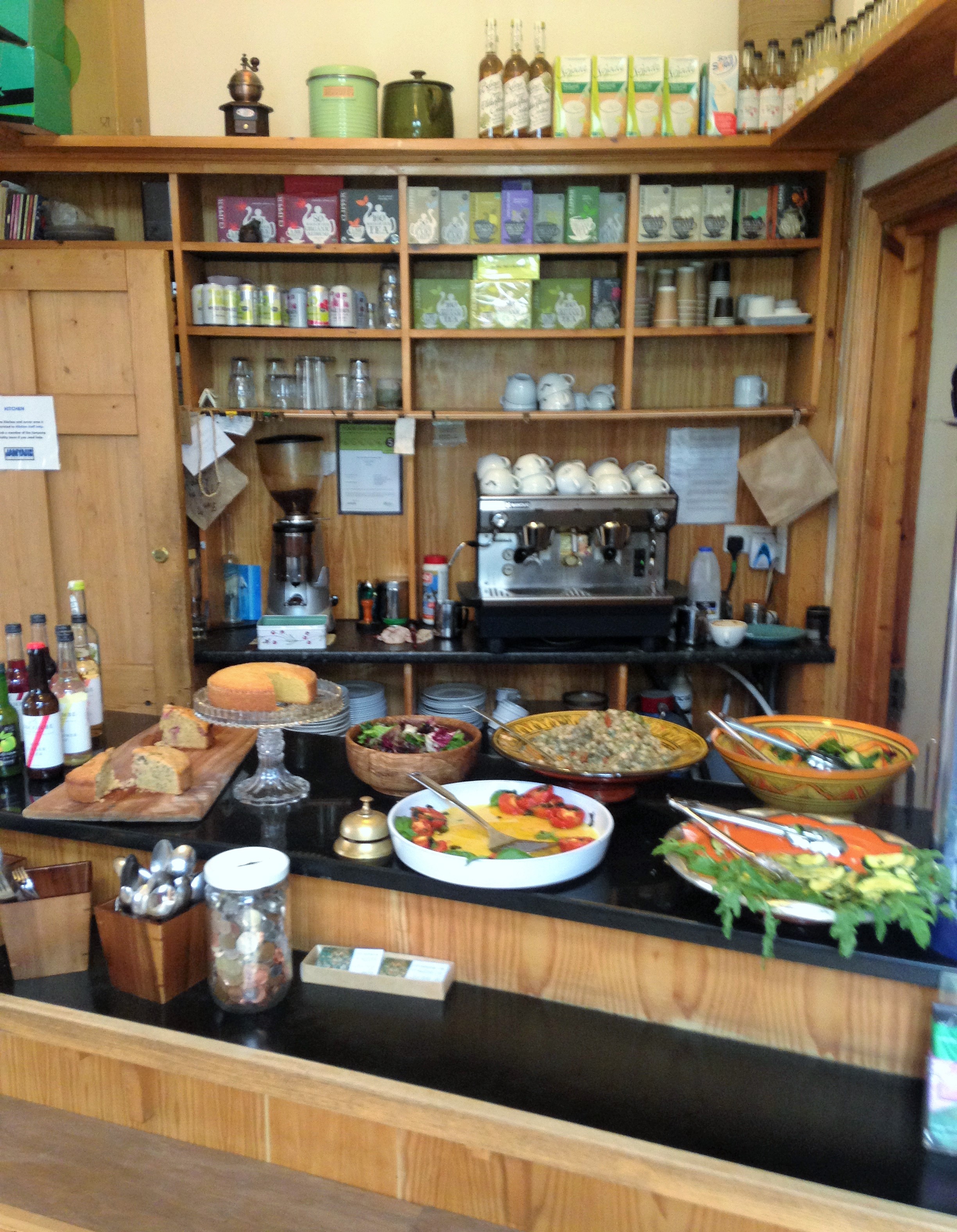 All the food is vegetarian, much of it is vegan, and it's delicious. They always have a selection of salads and cakes as you can see above. Their quiche is our favourite main but they'd run out last time we visited so we had bulghur wheat served with spinach, caper and artichoke for £4.80, or £6.80 with salads: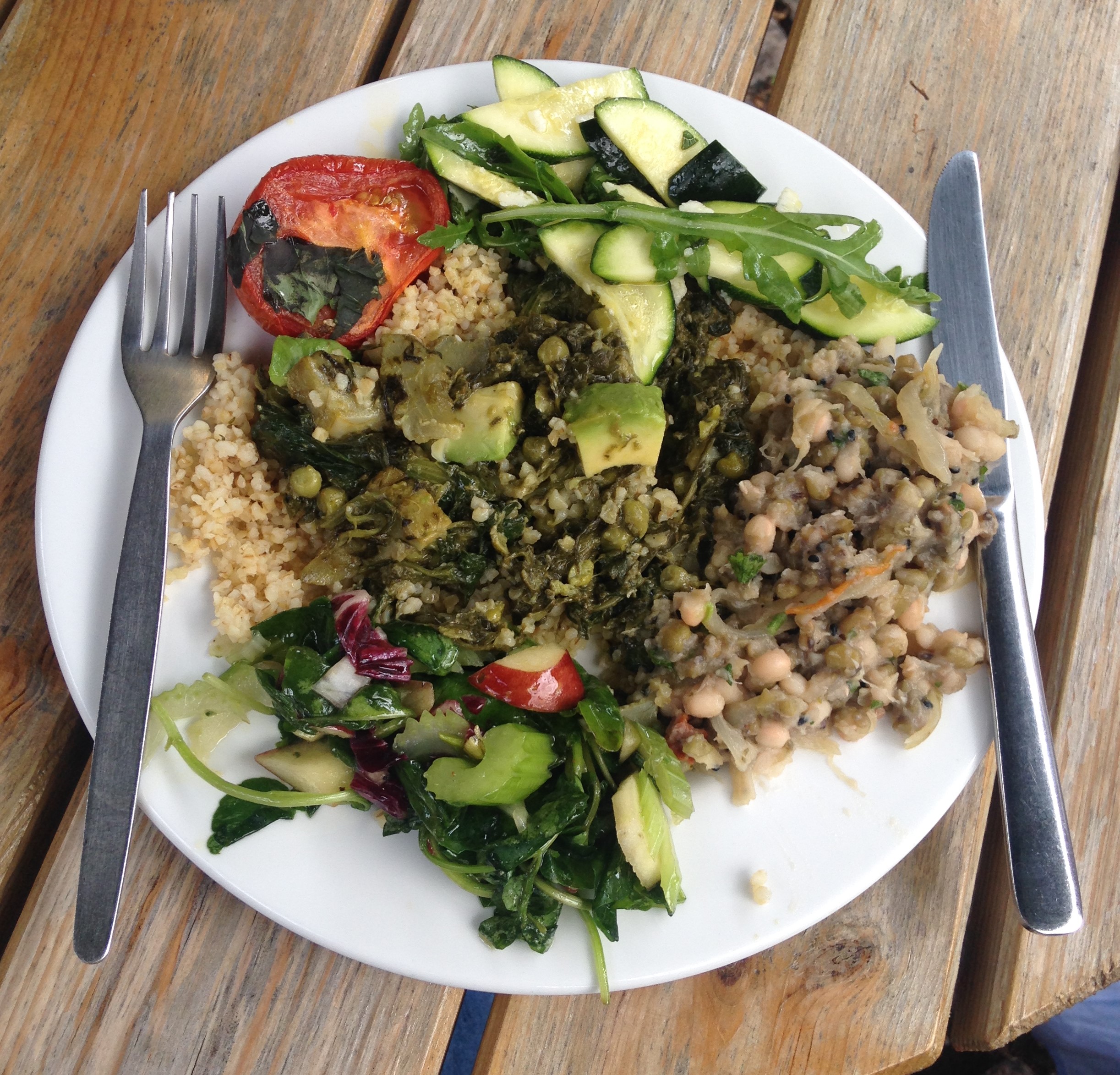 Most of their products are organic, and they serve local sourdough bread from the Kennington Bakery.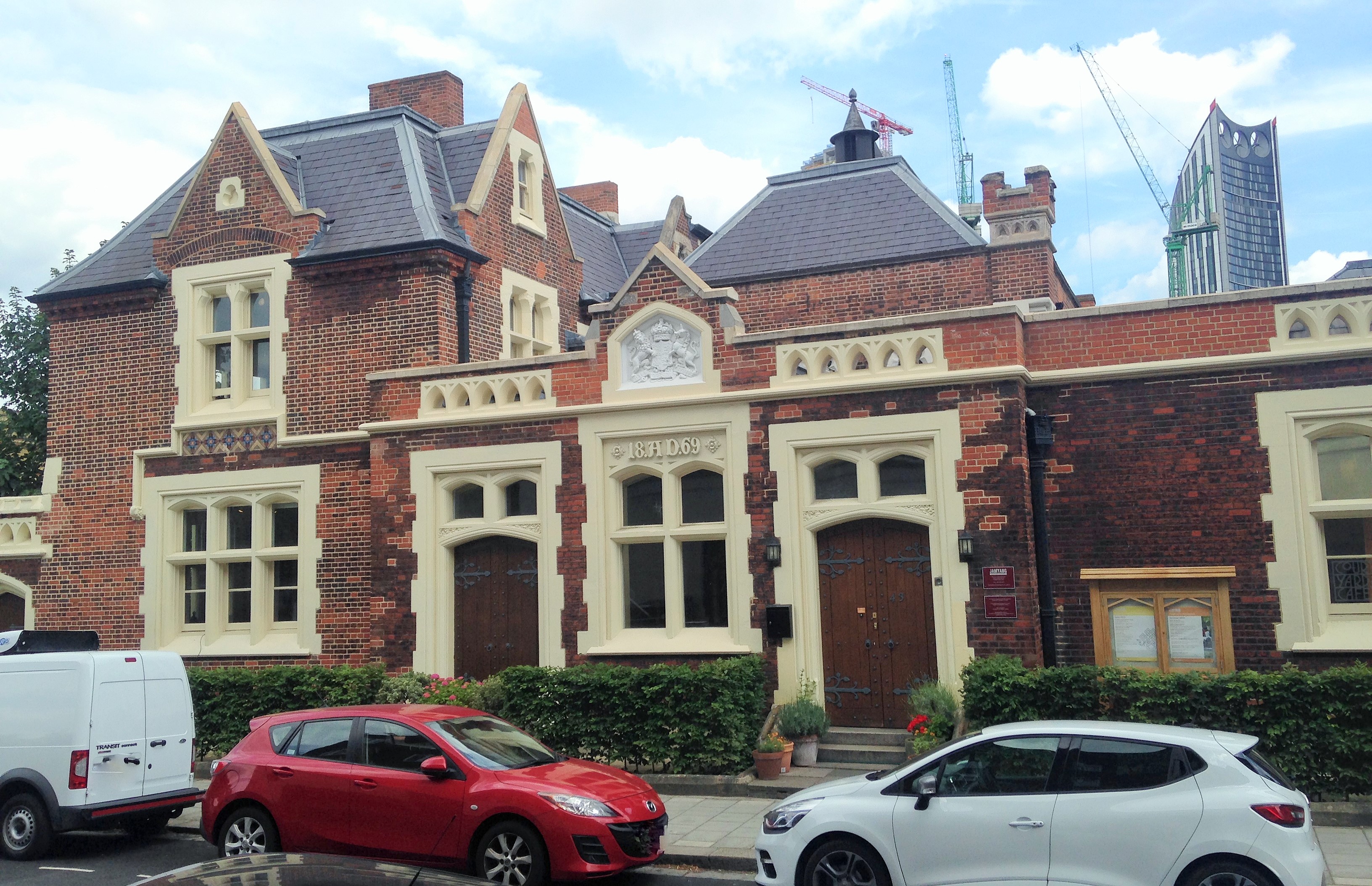 The building is an old courthouse dating from 1869, in its later days used as a maximum security court for special remands, including IRA terrorists, the Kray twins, and members of the gang who seized the Iranian Embassy. Despite that, when the sun is shining, Kennington has nowhere more peaceful to eat your lunch than the Jamyang courtyard: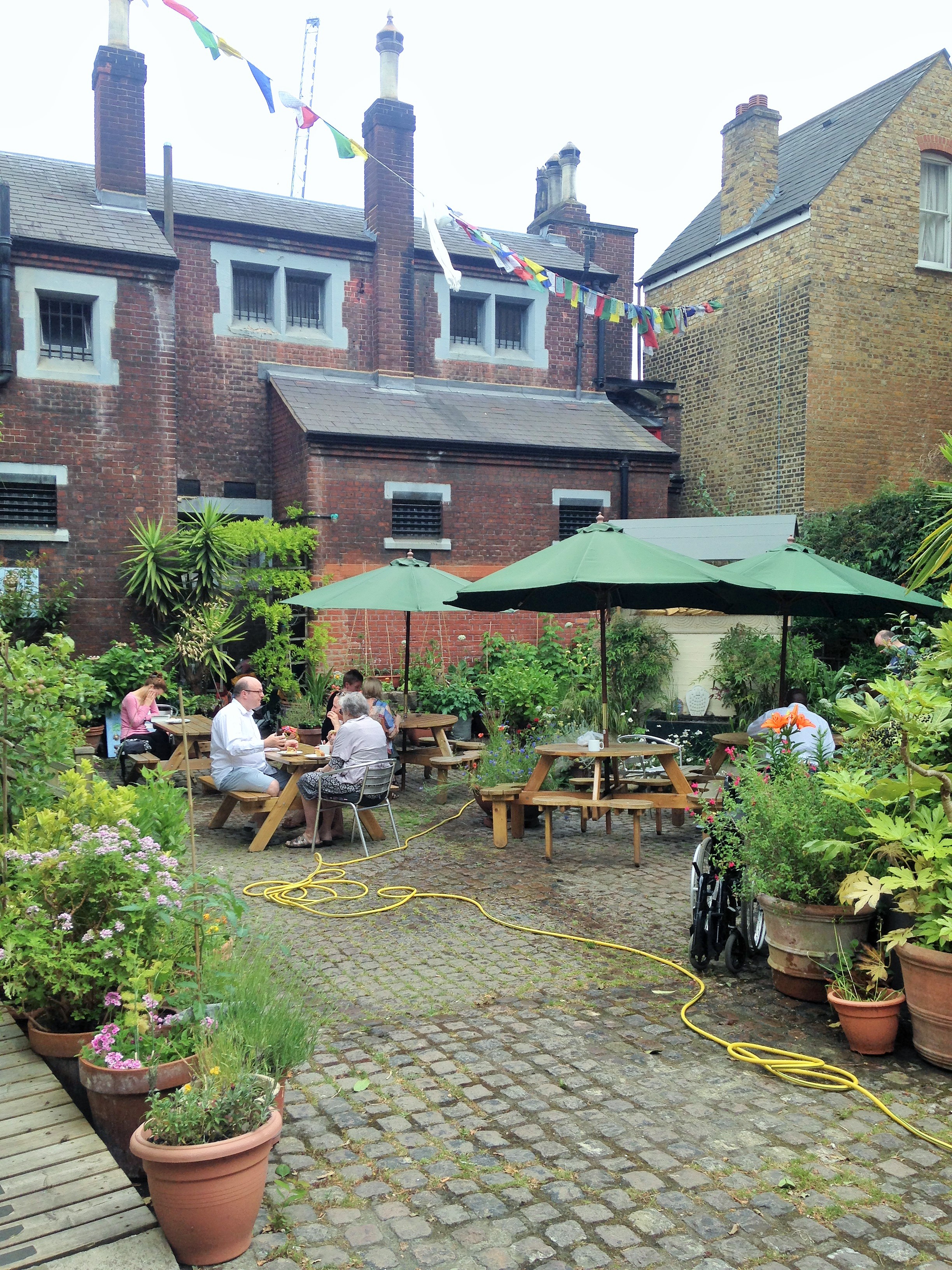 and certainly nowhere else with a giant gold statue of Buddha surrounded by plants: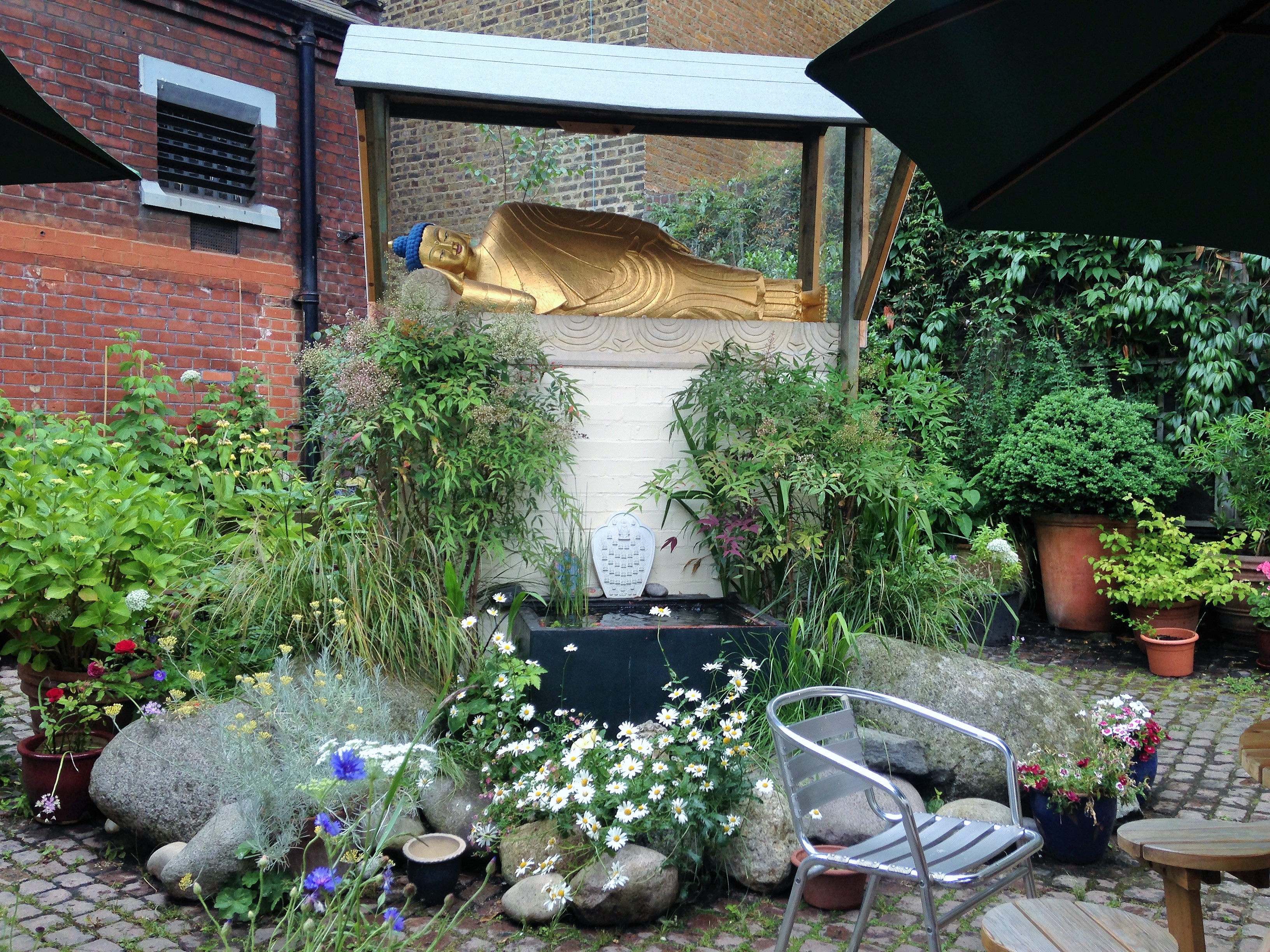 Glastonbury Festival are increasingly looking to Kennington for inspiration when booking their acts. When the Foo Fighters pulled out as headliner, they booked Florence & The Machine, clearly remembering the time Florence Welch stepped up to the plate at short notice at South London Pacific. Likewise, His Holiness the Fourteenth Dalai Lama "played" Glastonbury this year, but he appeared at Jamyang way back in 1999, when he blessed and inaugurated a new shrine.
Jamyang's cafe is open Monday-Friday 10am-4pm (we wish they'd open on the weekend too). They have free wi-fi and takeaway available. Get there early for the quiche.
Address: Jamyang Buddhist Centre, The Old Courthouse, 43 Renfrew Road, London, SE11 4NA.