Another of our Kennington Predictions for 2014 has come true – Ace Hotels have opened their latest outpost in Kennington.
Errrrr……OK, that's not 100% true (yet), but Kennington does now have its own super-bijou boutique hotel in the form of six hotel rooms above The Tommyfield pub on Kennington Cross, and they've been decorated in a rather refined shade of industrial chic that isn't a million miles from the Ace Hotel aesthetic.  Our room was all white-washed brick walls, a chair that we've definitely seen in the Conran Shop, and a typographic 'We not me' print on the wall from the Changethethought collective.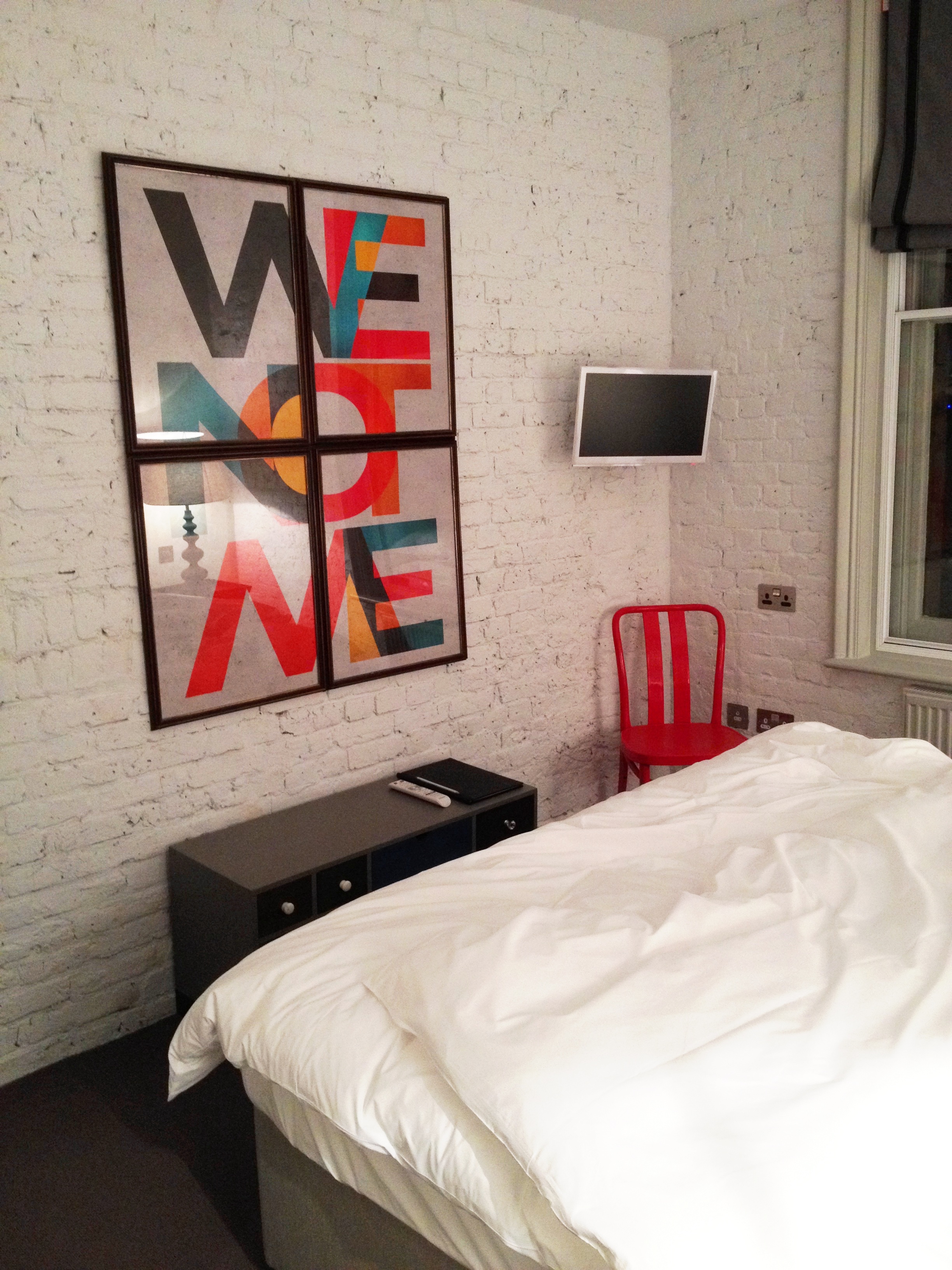 Lovely bathroom too, with marble topped double sink and huge walk-in rain shower: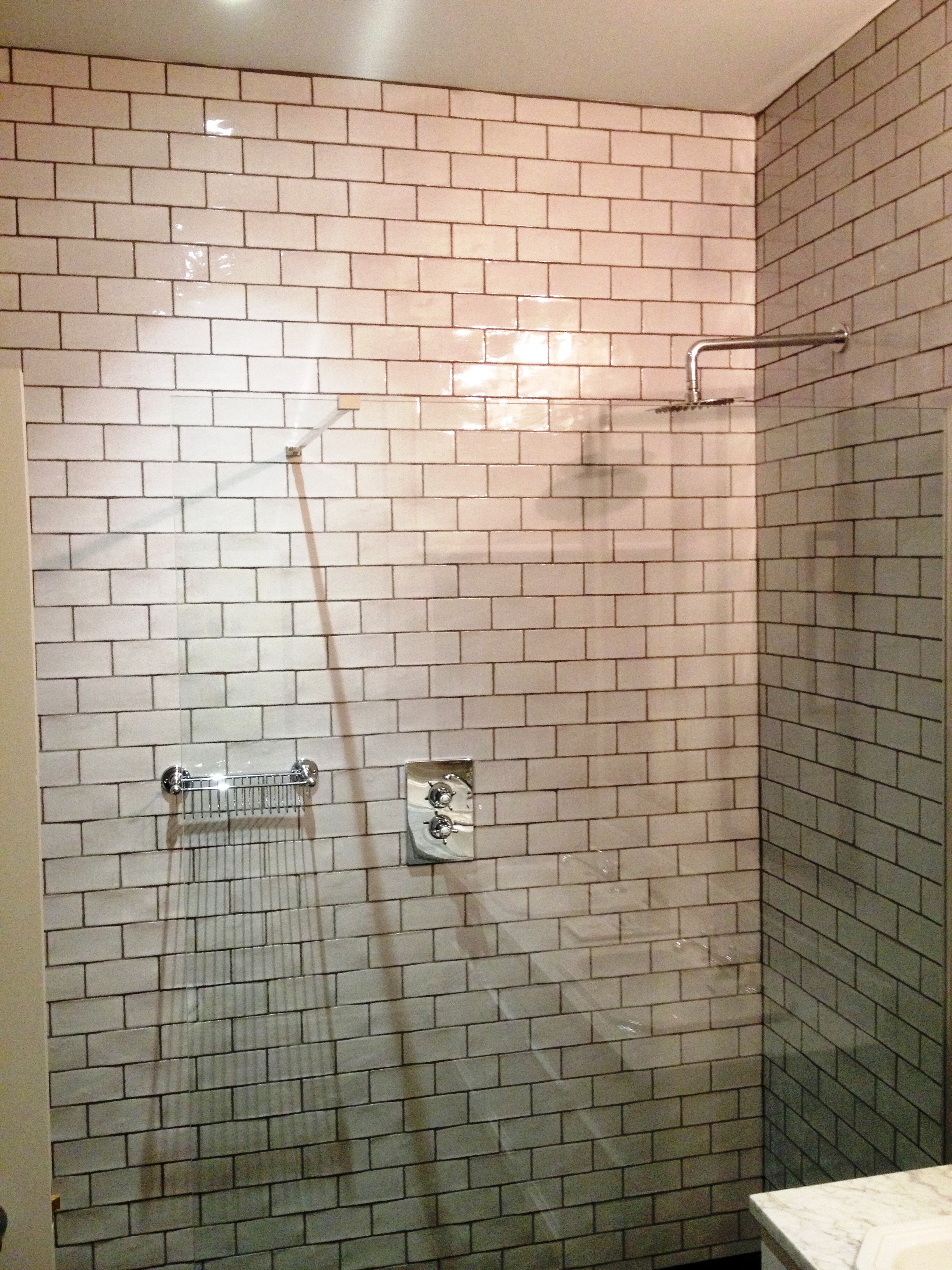 They launched without any fanfare at all in mid-May, and we were the first guests to stay in Room 3, although we have it on good authority that Russell Kane will shortly be lounging on the very same Super King Hypnos bed shortly.
A launch price of £119 per night per room (including breakfast) is reasonable for rooms that can more than compete with the very best that Airbnb can offer locally, minutes from the geographic centre of London.
If you stay on a week day it's a DIY breakfast in your room from a pick of porridges, muesli, fresh fruit and juices, and our favourite Teapigs teas, plus a Nespresso machine.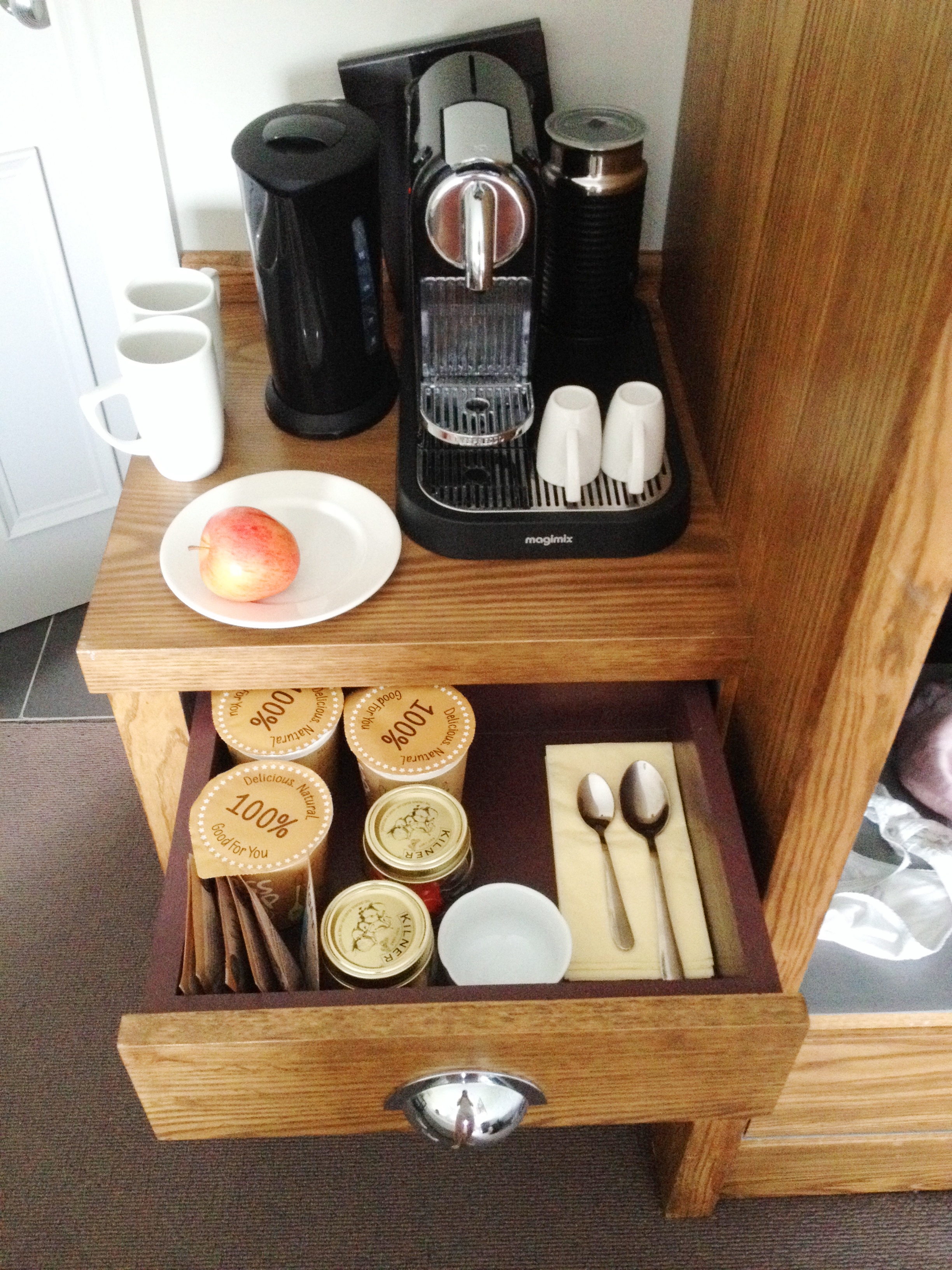 At the weekend, guests breakfast downstairs in the pub from a more extensive menu, available until a very civilized 11.30am. But more of that later.