One of the writers of this blog is a philistine who can't abide modern artists explaining their art but enjoys shiny, colourful, huge, spectacular objects with a novel and amusing concept behind them. Jeff Koons fan? Yep, absolutely, so we were thrilled to hear the second show at Damien Hirst's Newport Street Gallery would be Jeff Koons Now.
The huge, light Newport Street Gallery space provides the perfect setting for Balloon Monkey (Blue):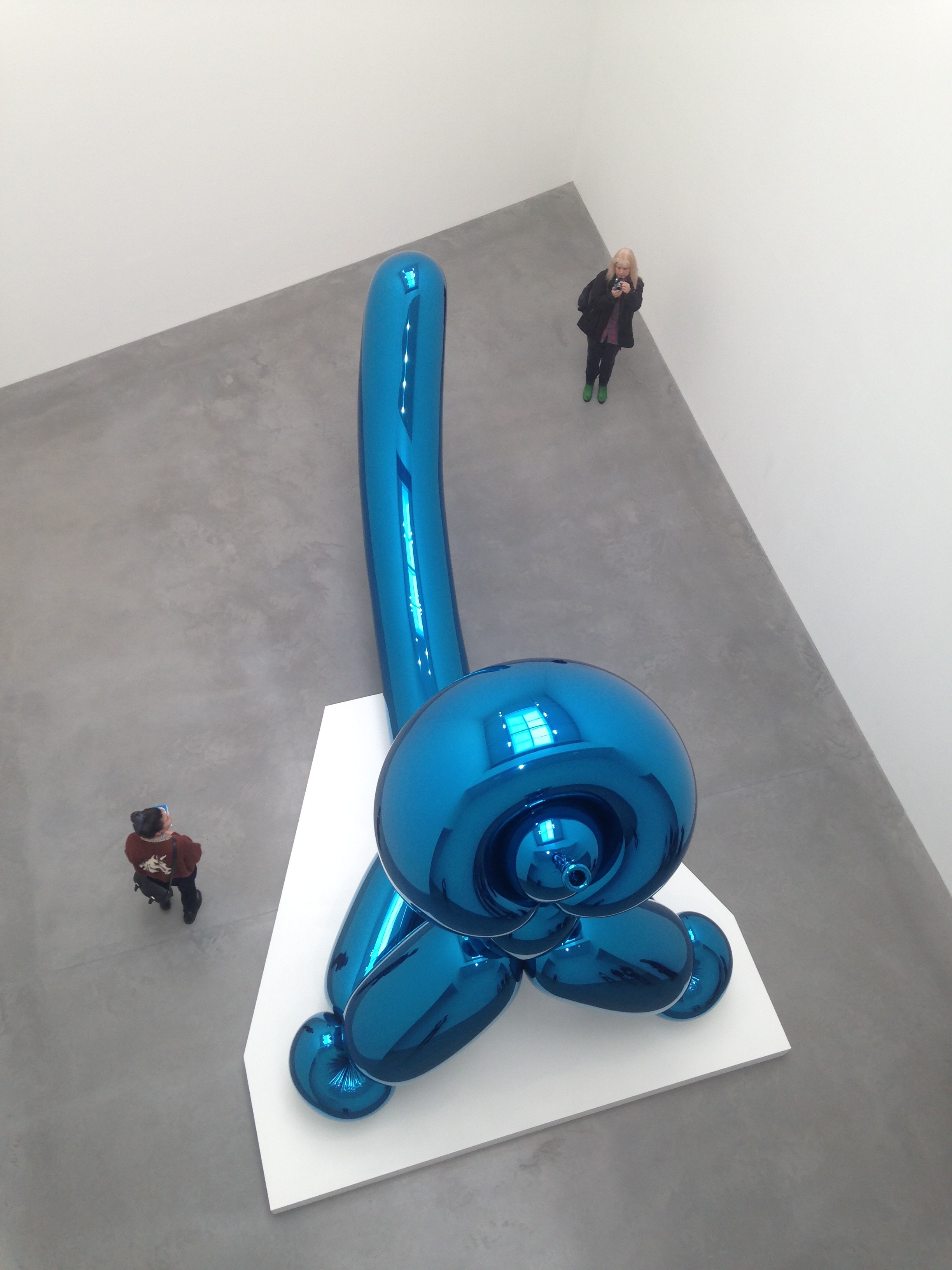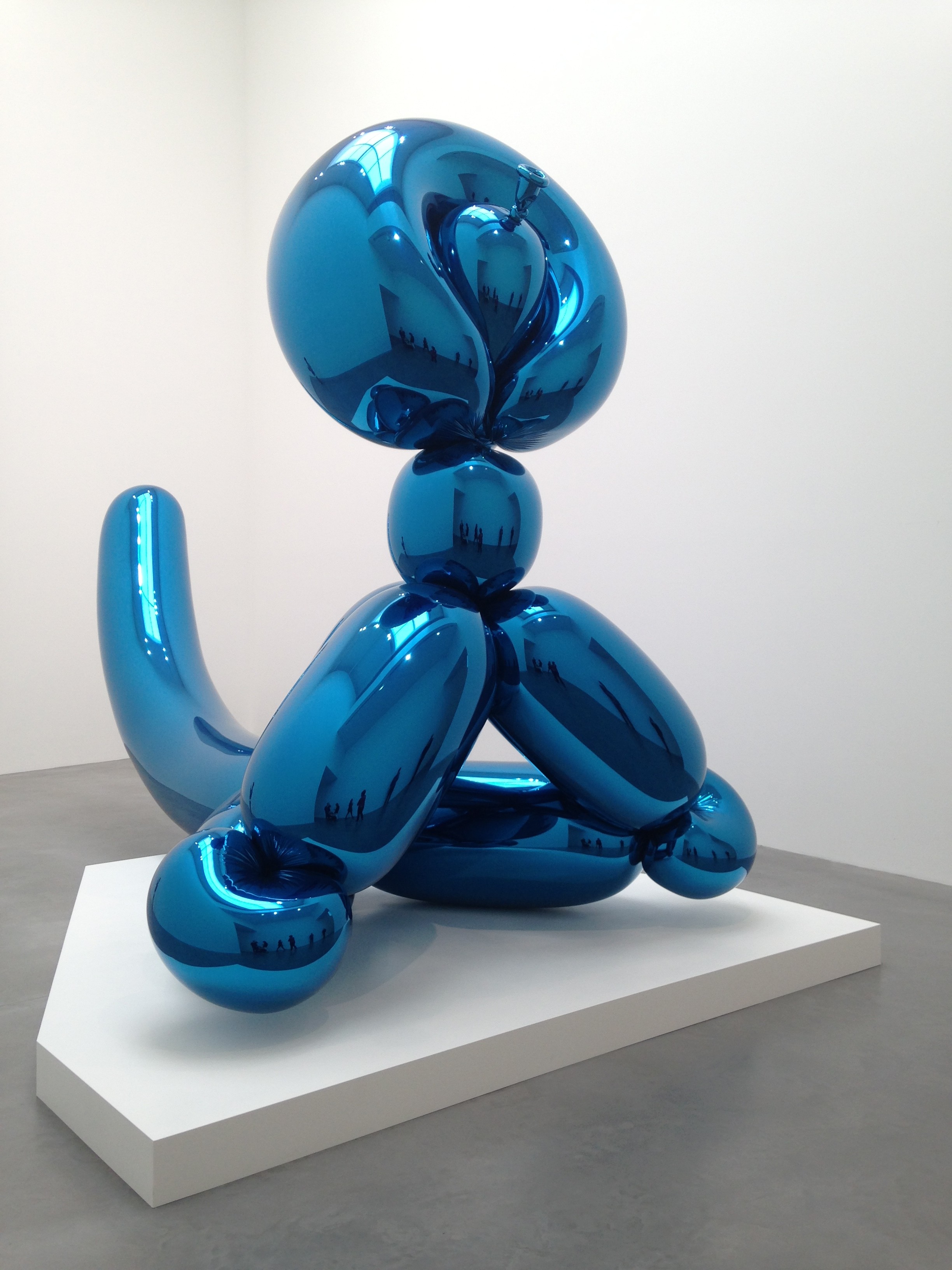 Likewise this giant Play-Doh has Newport Street Gallery written all over it. This is made of aluminium, while Balloon Monkey (Blue) is made of stainless steel: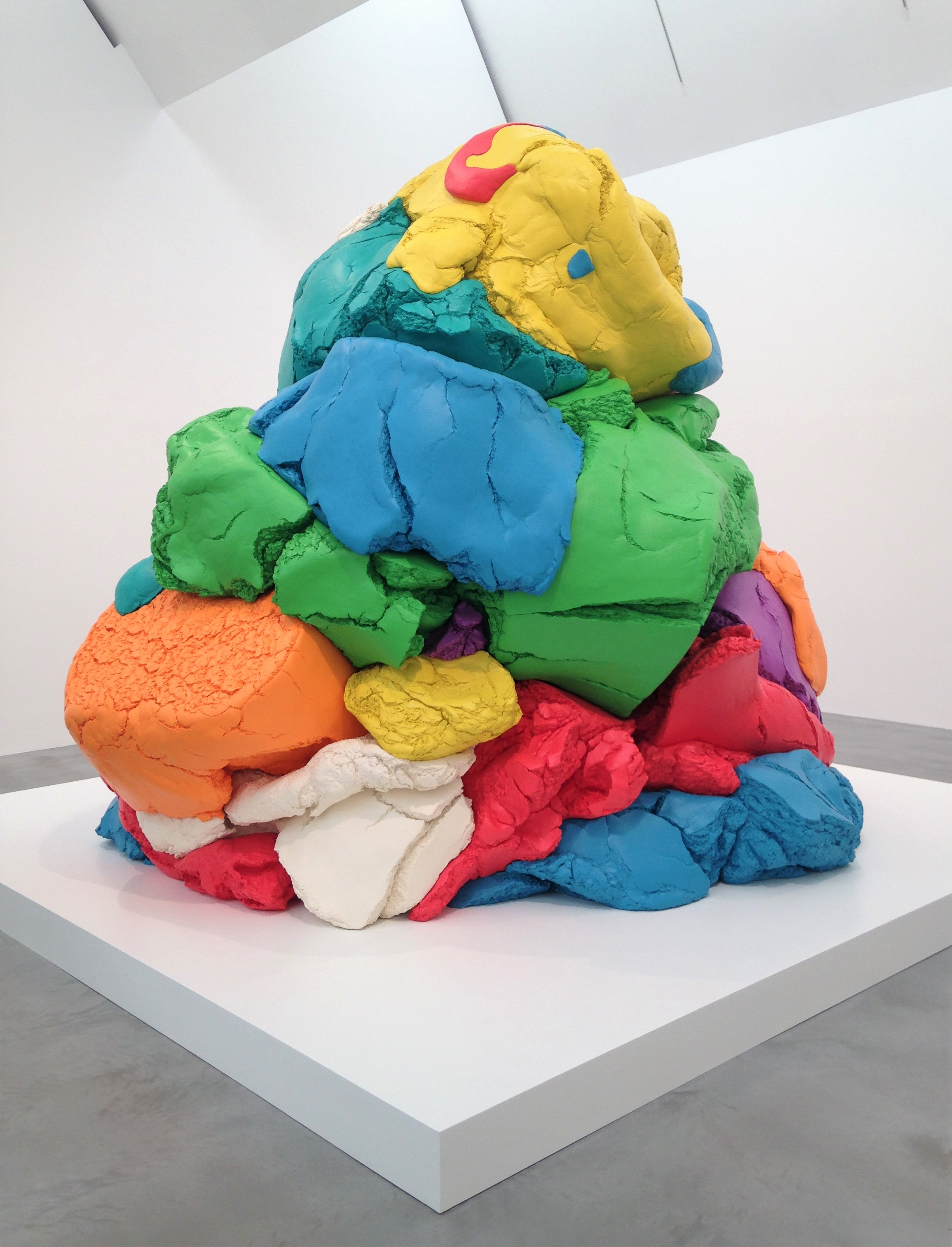 The only x-rated pieces are in the final room downstairs, but they're so x-rated we believe they would be illegal if they were on a popular local blog rather than in an art gallery, so here's a silver train instead: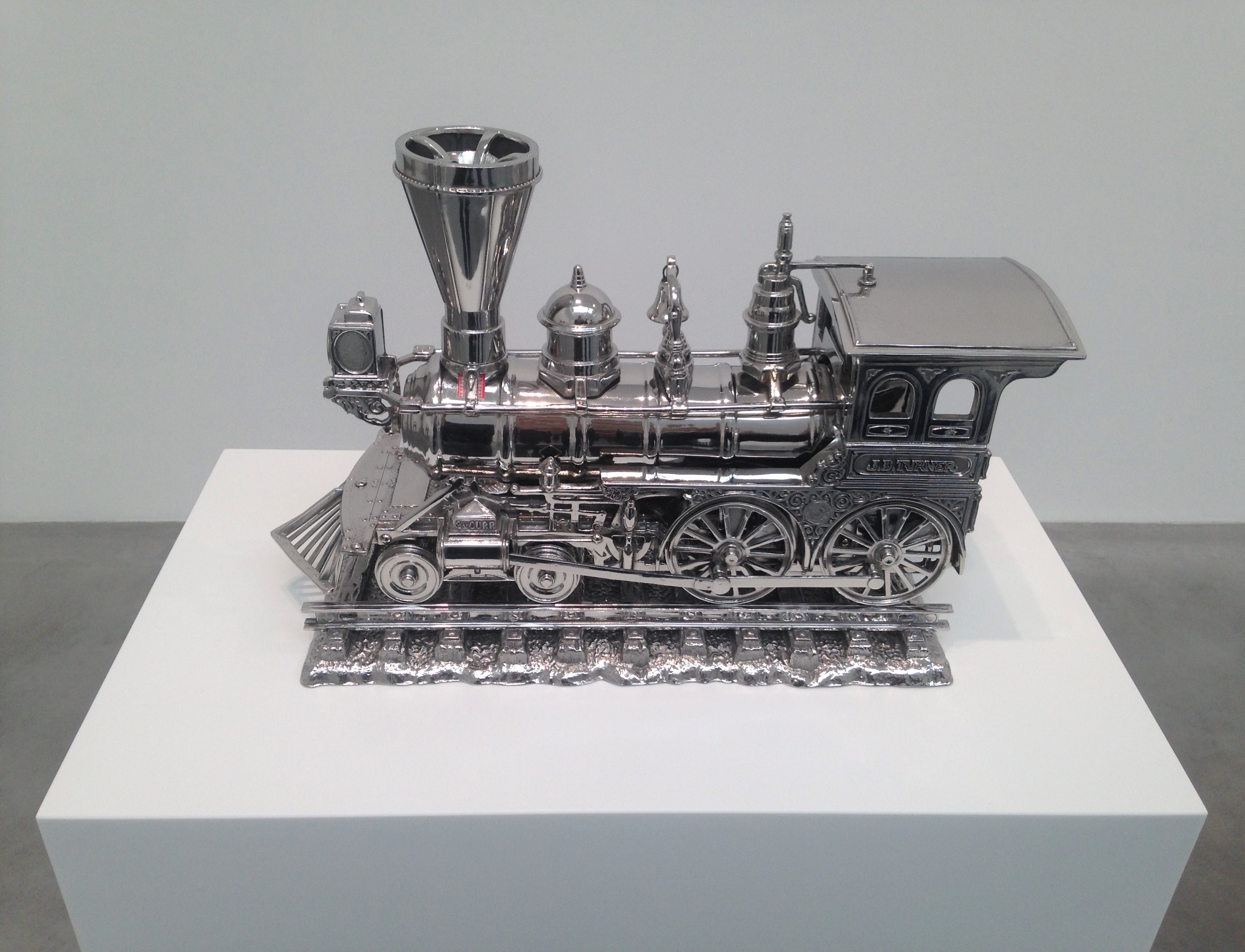 Entry is free and the gallery was buzzing but not excessively full during our weekend visit.
Naturally the gallery shop stocks some Koons expensive tat art:
Welcome to Kennington Jeff –  we haven't been this excited since the two Kevins, Pietersen and Spacey, came to town.