We think we may have identified the most child-friendly corner of Greater Kennington, with the opening of the new extension to Vauxhall City Farm, and its star attraction, The Old Dairy Cafe.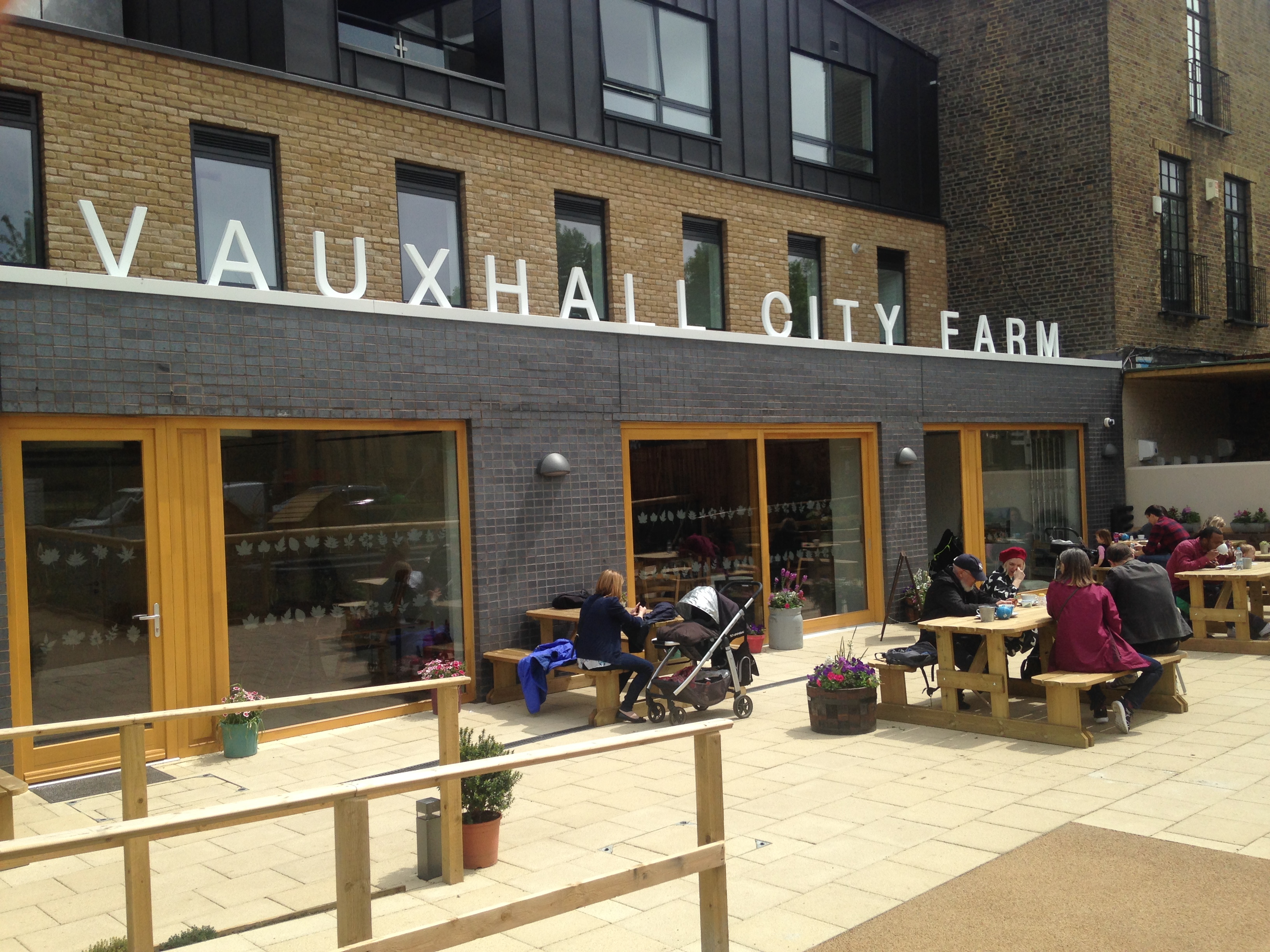 A slick building with clean, minimal lines, it is at odds with the crafty, homespun aesthetic of the original farm buildings, which started life as a squat, and a neat visual metaphor for the area it sits in. It's been busy on both occasions that we have visited, but there is plenty of seating both inside and out, with picnic tables around the duck pond for finer days.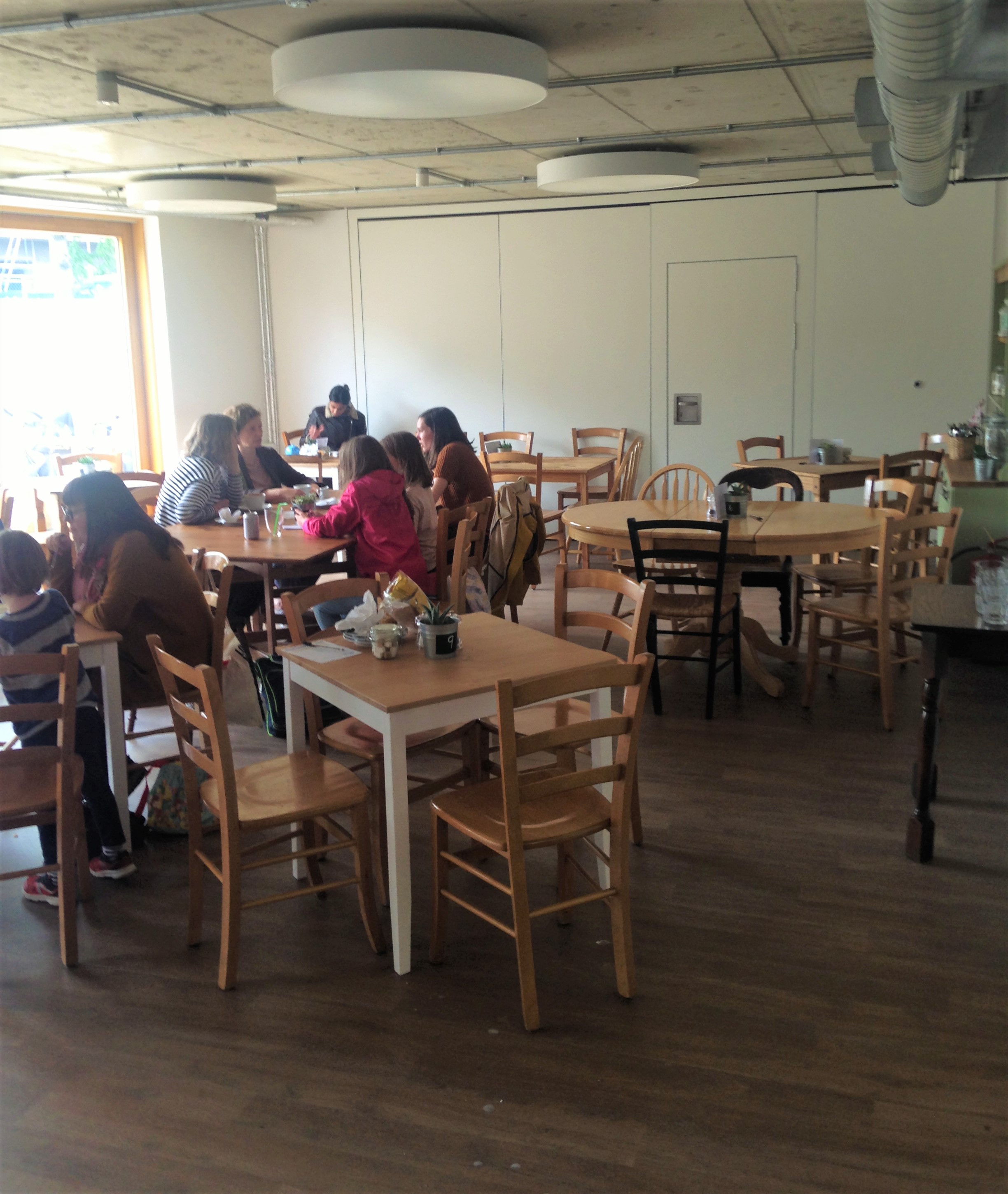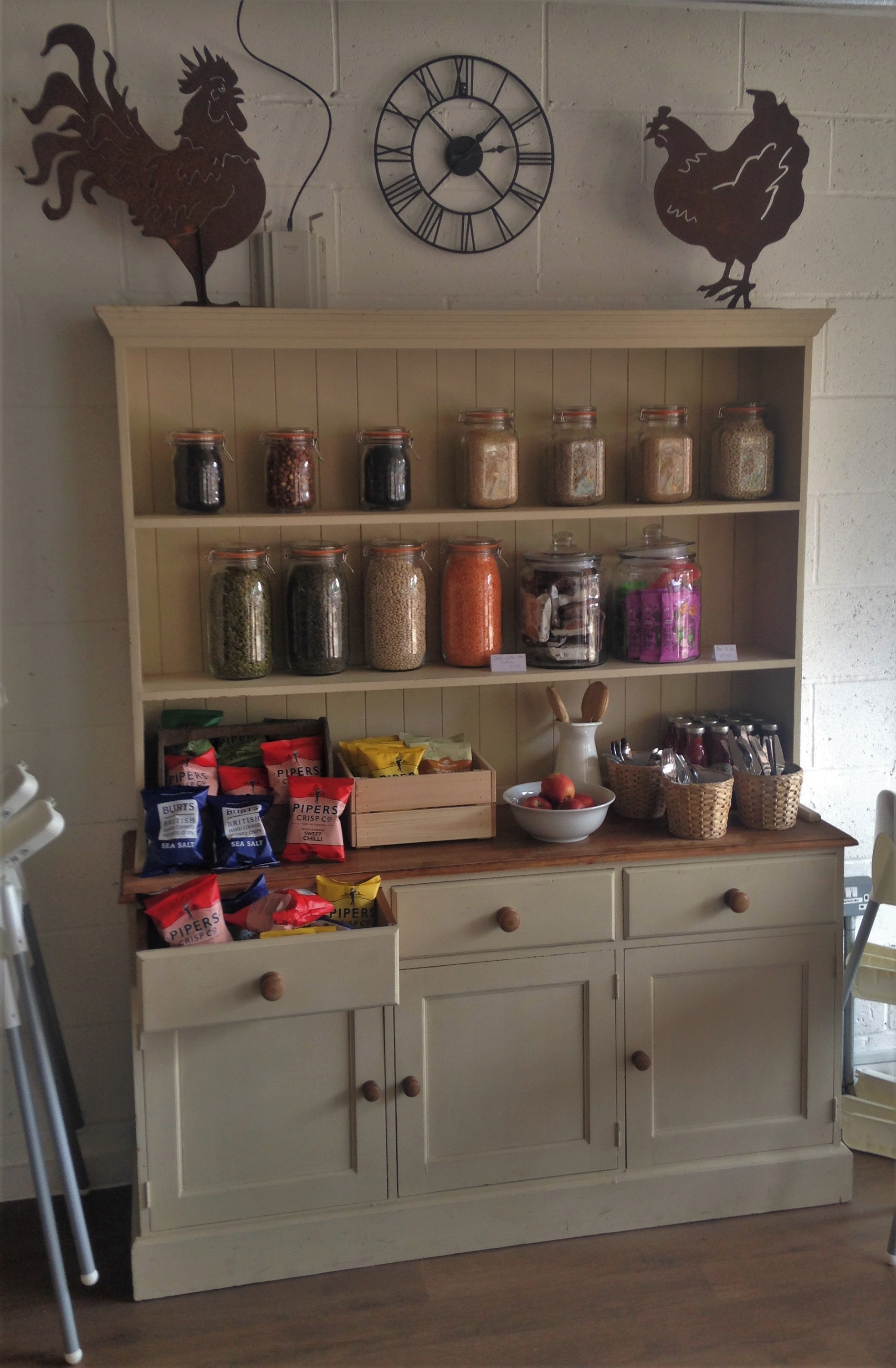 They offer superior sandwiches and cakes – including gluten and dairy free options – and simple, homespun food, with a soup, salad, quiche, open sandwich and hot dish of the day in smaller and larger portion sizes, mostly vegetarian. We ordered the white bean "risotto" with asparagus, spinach and onion broth, and understood why quotation marks had been inserted once it arrived without a grain in sight. The leek and feta tart with olives and capers, and sun-dried tomato Spanish omelette were more satisfying and accurately described.
The cake stand: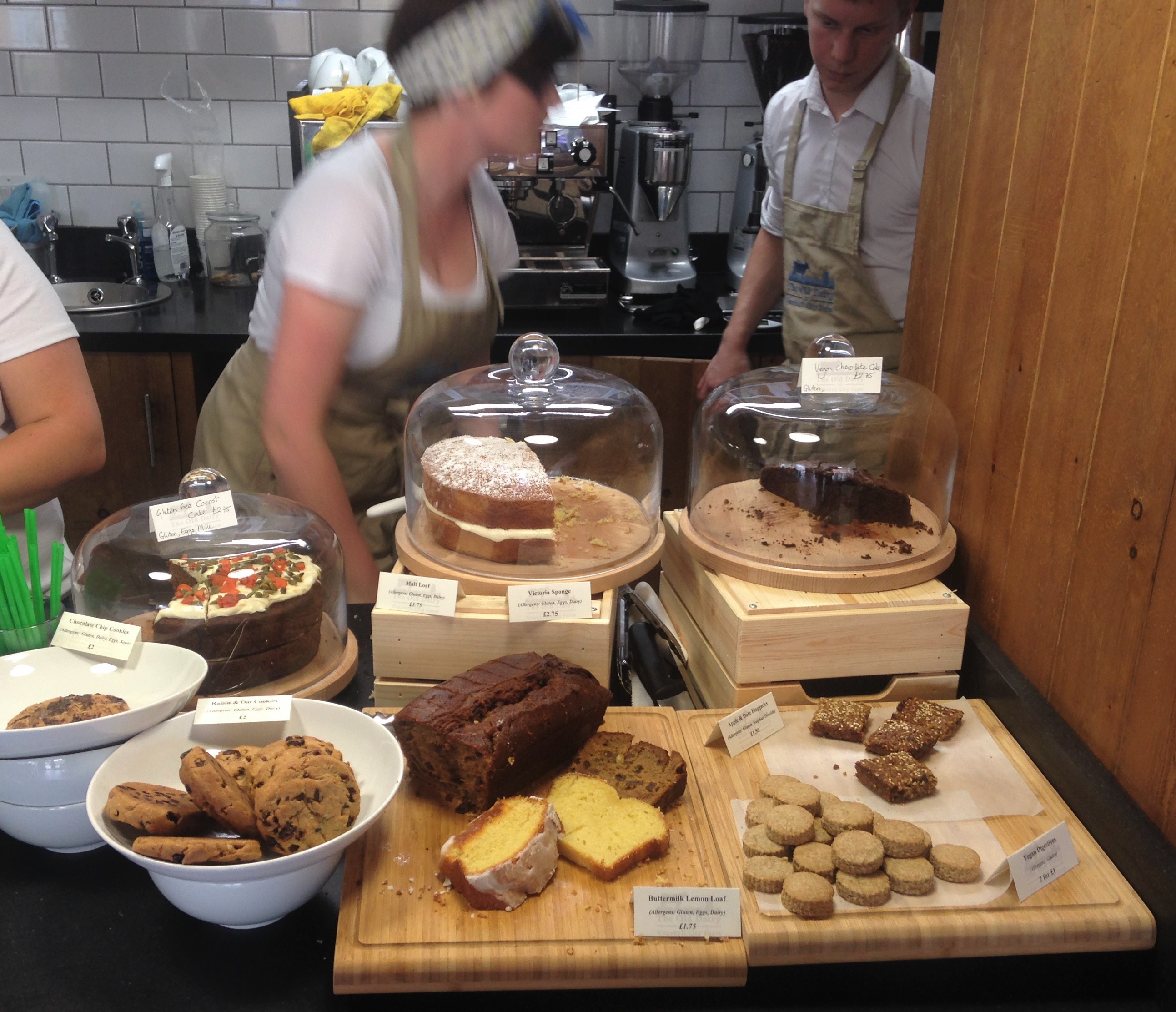 For their core customer, they also provide a wide variety of Ella's Kitchen products, a hot kids' meal of the day (again in smaller and larger portion sizes), as well as a selection of mini sandwiches for smaller hands, and a pile of the iconic Ikea Antelop highchairs stacked in one corner, all in immaculate condition. There is a children's play area in one corner of the cafe, and when we visited during their 'Spring Spectacular' there was a charming and well-attended story and rhyme time with an animal theme, complete with props. Watch out Tea House Theatre, pay attention NCT groups, there's a new destination in Kennington's own Nappy Valley.