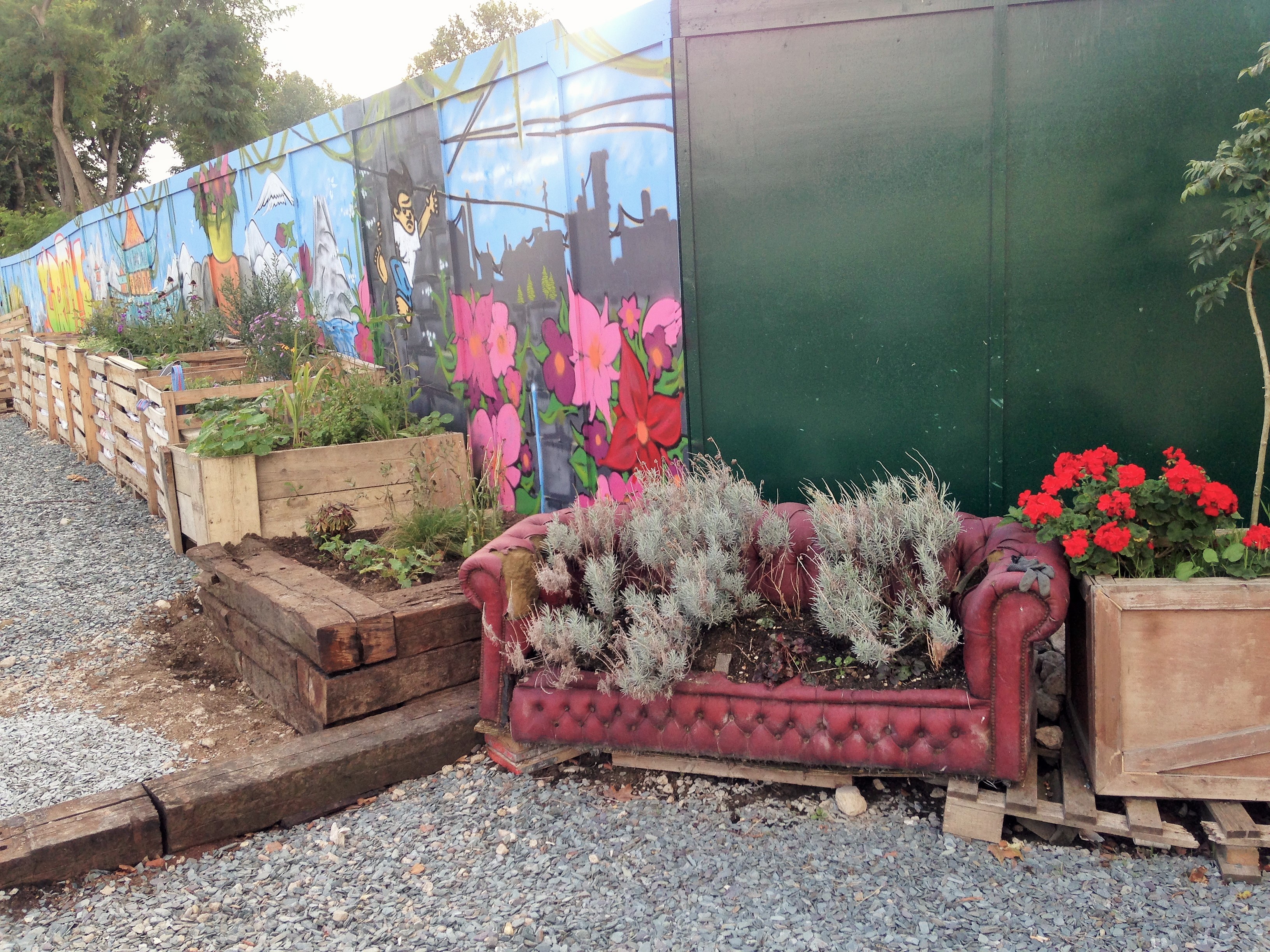 Today was our first visit to GROW ELEPHANT, a new community garden just off New Kent Road (enter by the red telephone box opposite Falmouth Road).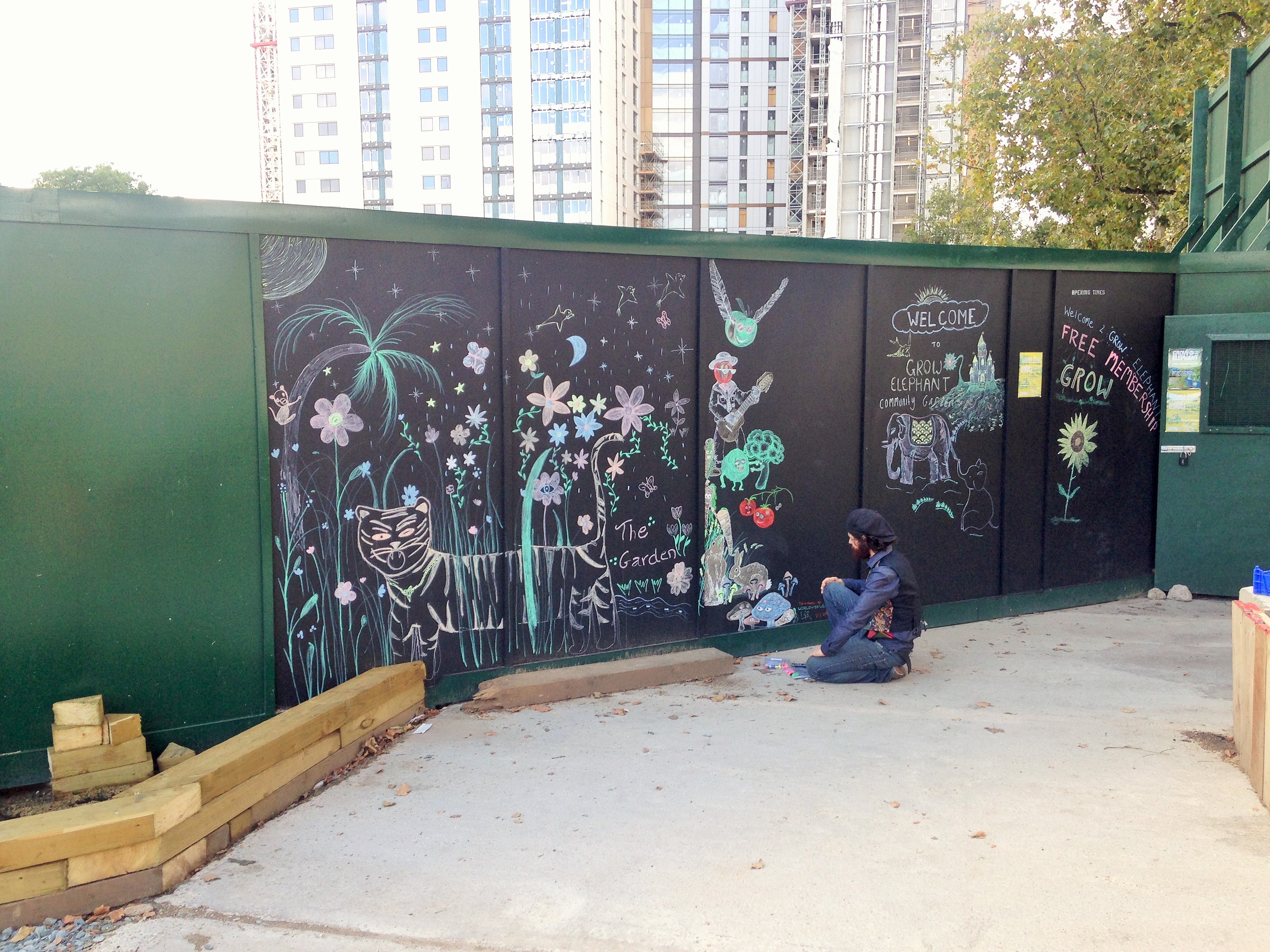 They're open until 10pm tonight as part of Open House London and there will be a BBQ and DJs.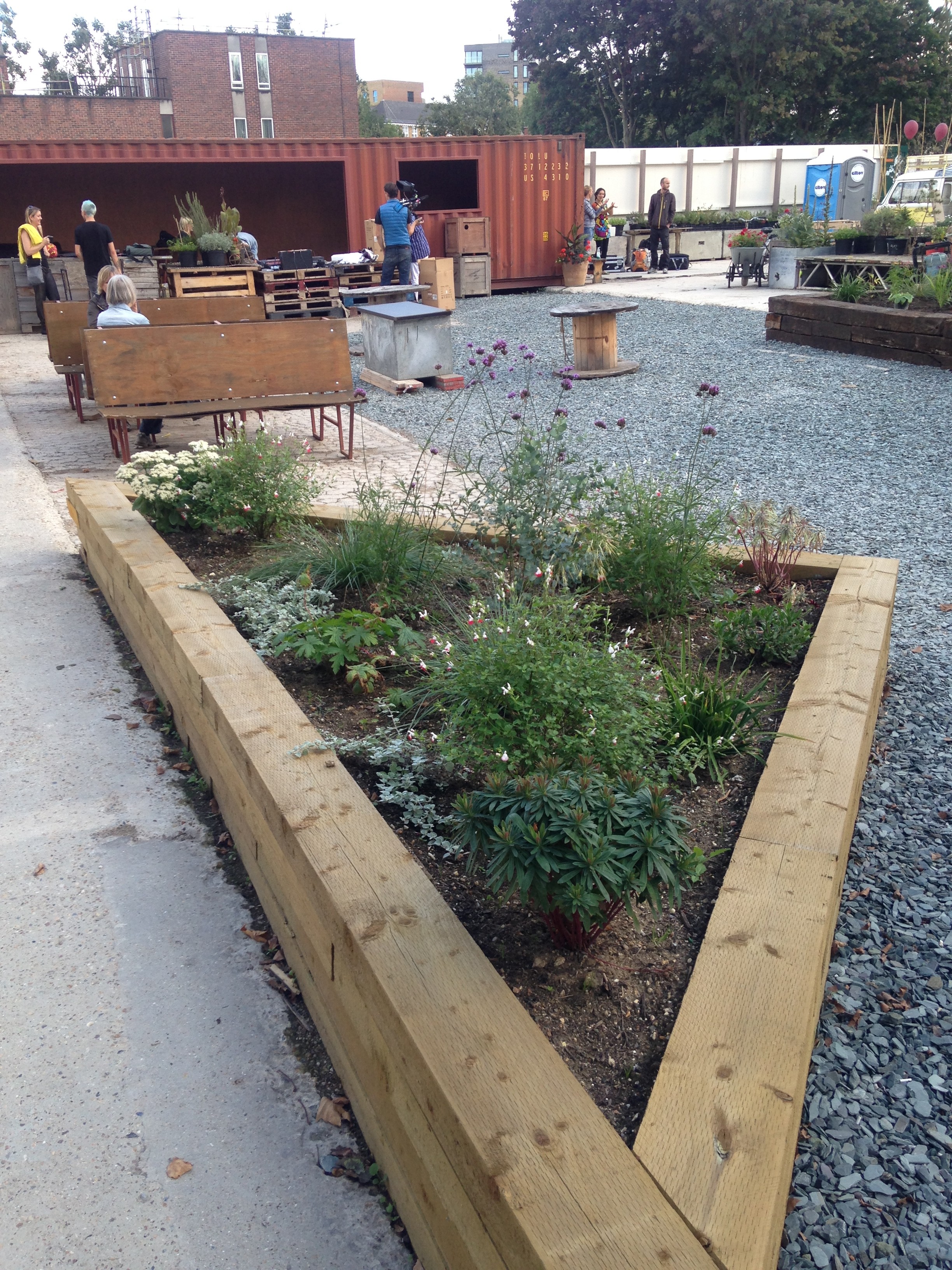 Mobile Gardeners are behind the garden, as they are behind the Wansey St and Elliott's Row Pocket Parks, but this venture is much bigger in scale and in an even more dramatic location, surrounded by the new and half built tower blocks of North Kennington.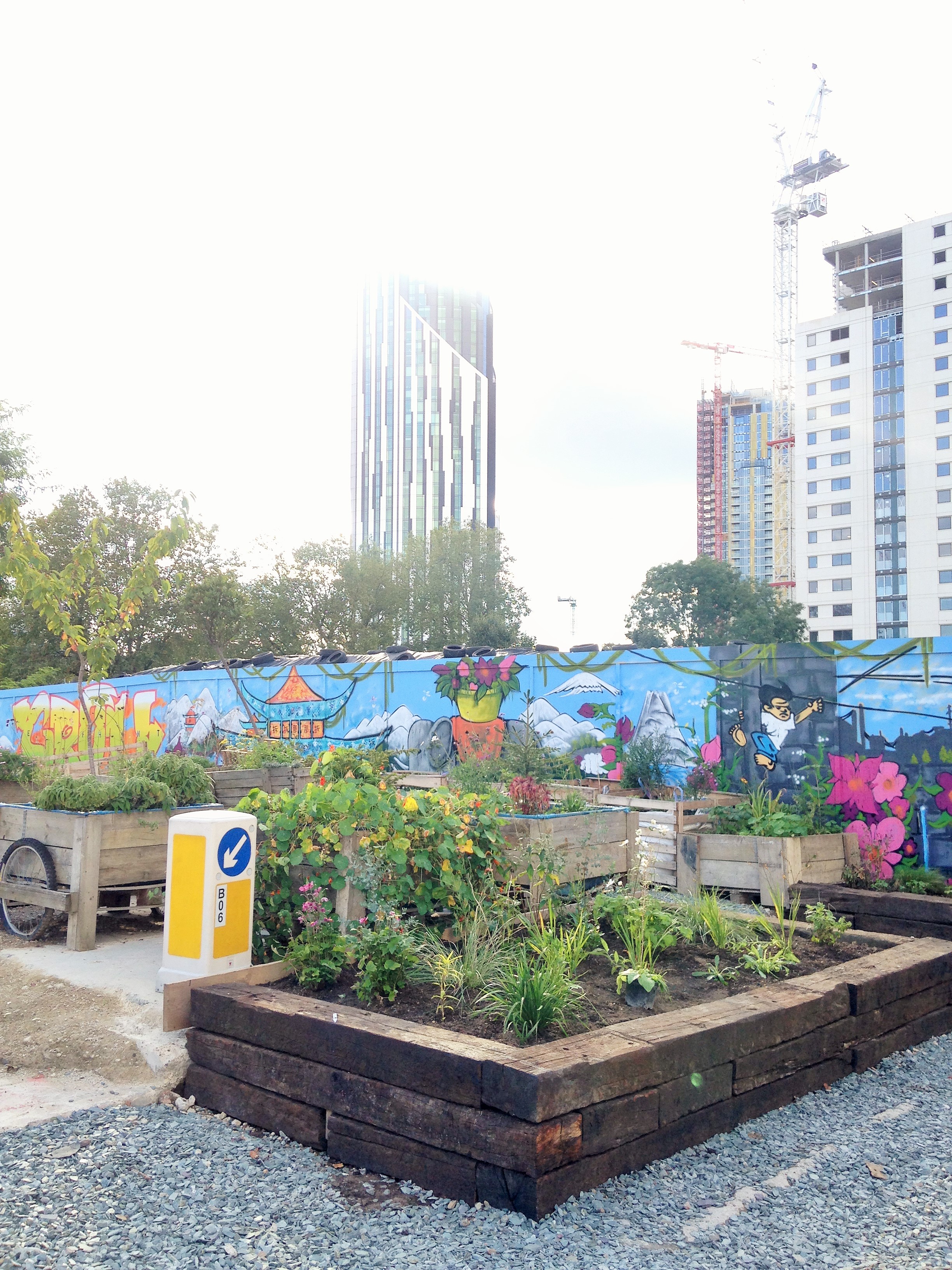 It's free to join and one of these tubs could be yours to tend: