Newish French restaurant The Frenchie Bistro is now vying with Marcel & Sons for the title of our favourite Artworks restaurant.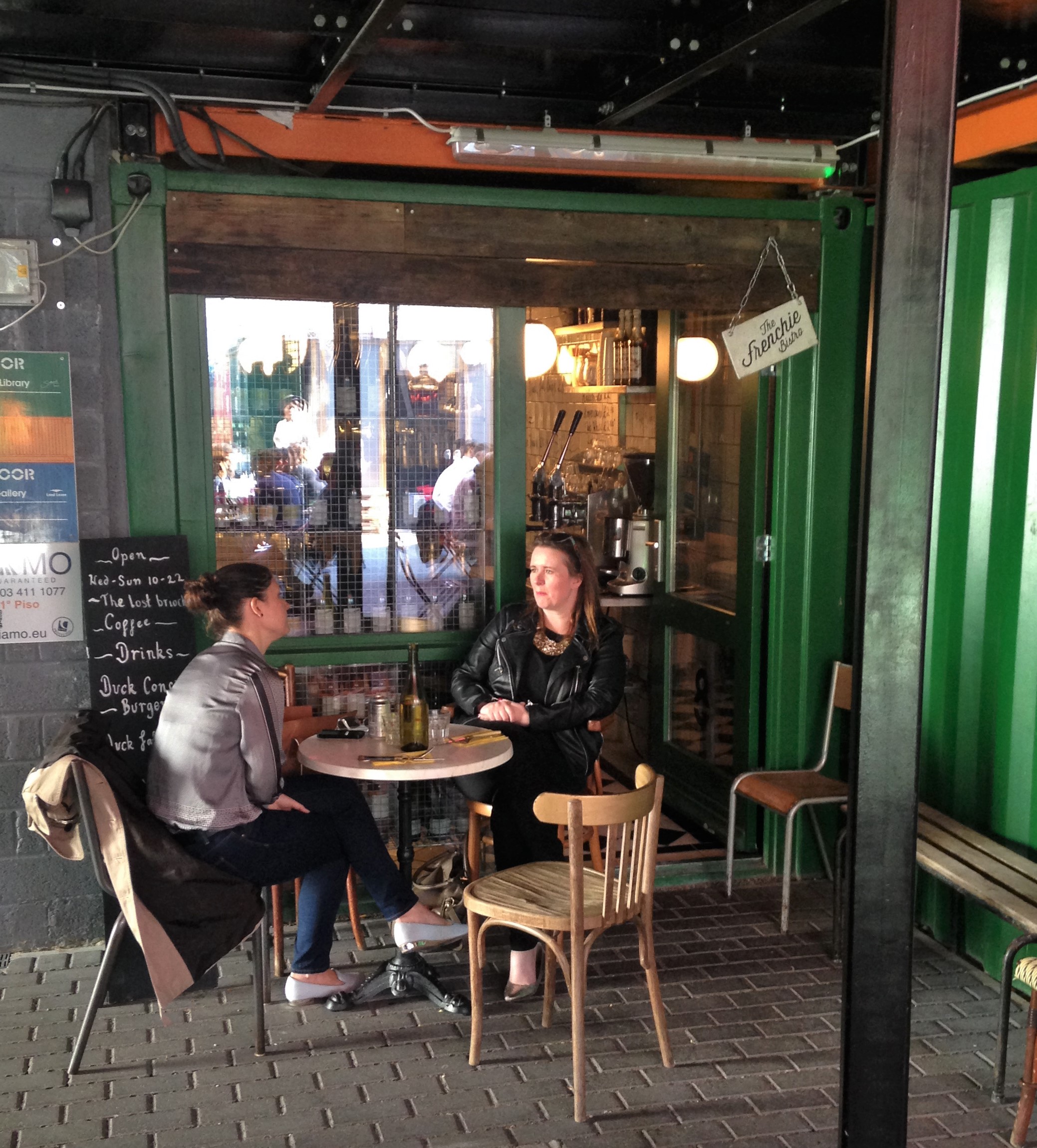 It has by far the nicest interior of any Artworks restaurant, making it somewhere you can go for a night out with friends or a date as opposed to just a snack or a working lunch: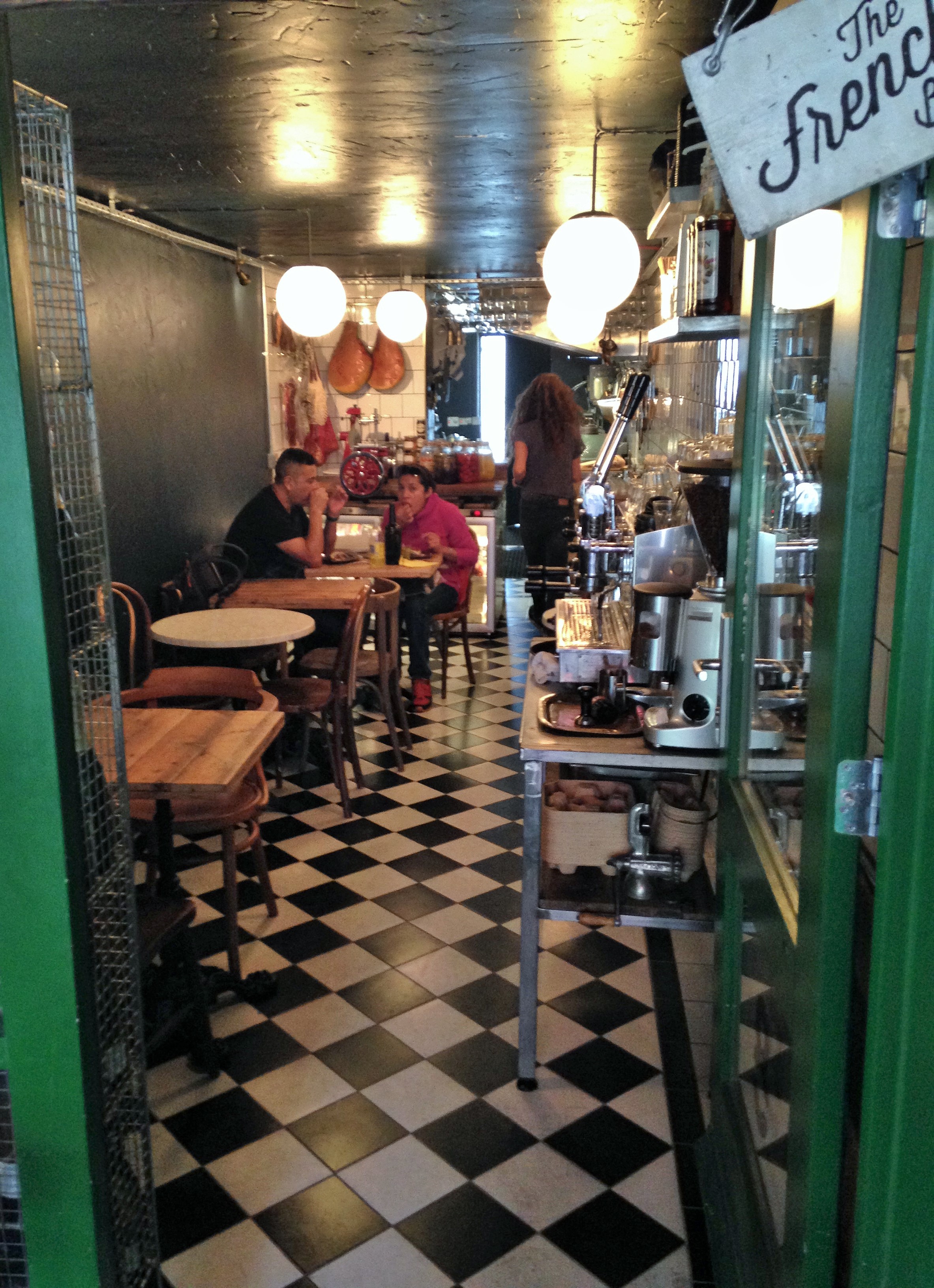 Founders Romain and Nadia "pride themselves on their fresh ingredients and home-made products. All their food is prepped on site and served 'a la minute' with no waste." The menu is short, although it has already expanded since our visit. At the time of writing, the plats are duck confit burger (£8), raclette monsieur toastie (£6), and deep fried duck legs (£5), while the grill options are 30 day aged côte de boeuf with bearnaise sauce (£20), and we had the duck breast (£10) which wasn't the tenderest we've ever tasted, but it was close: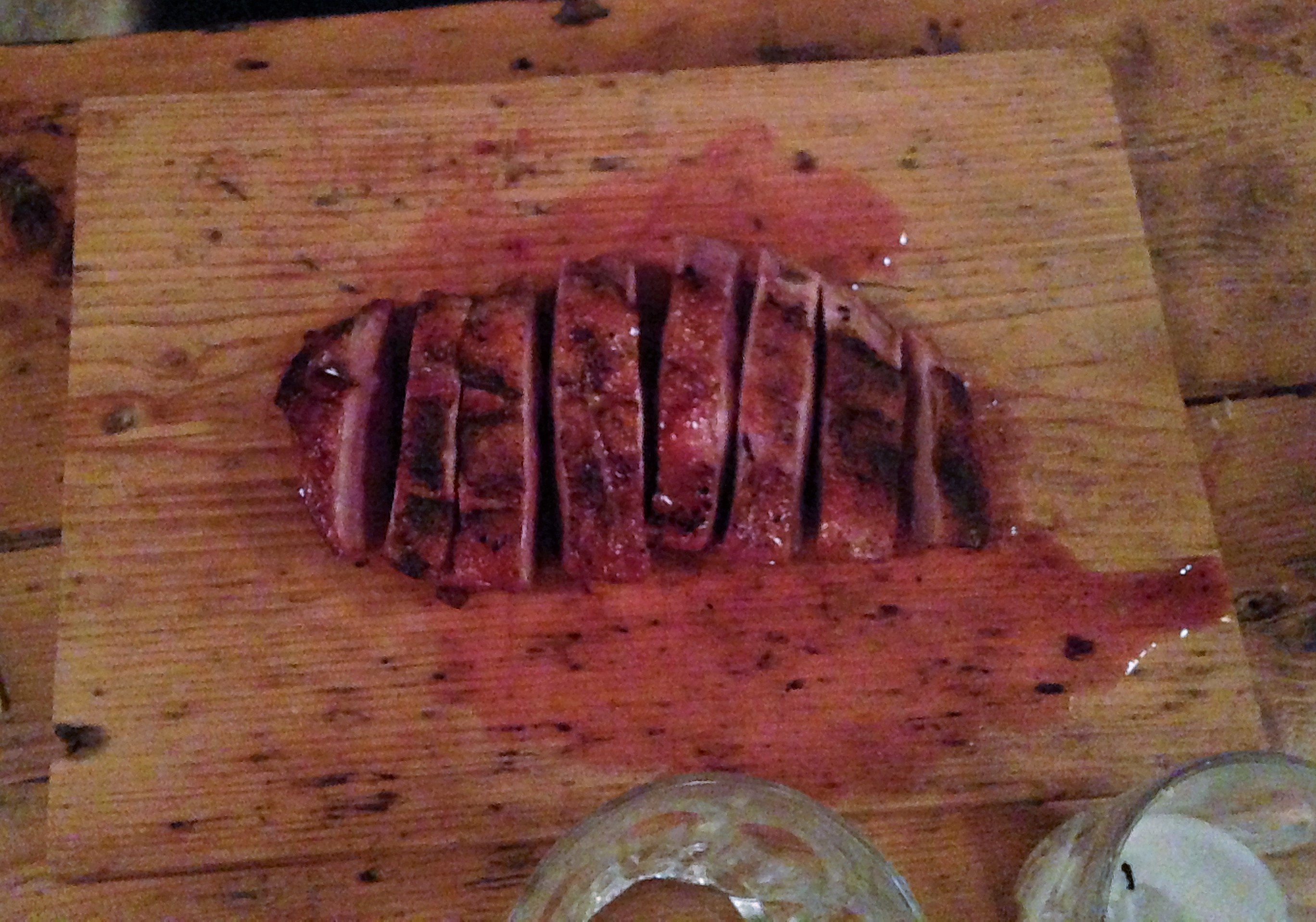 This is the toastie (vegetarians may not be regular visitors to The Frenchie Bistro, nor indeed to France). If it looks a little burnt then it was, but it tasted great all the same: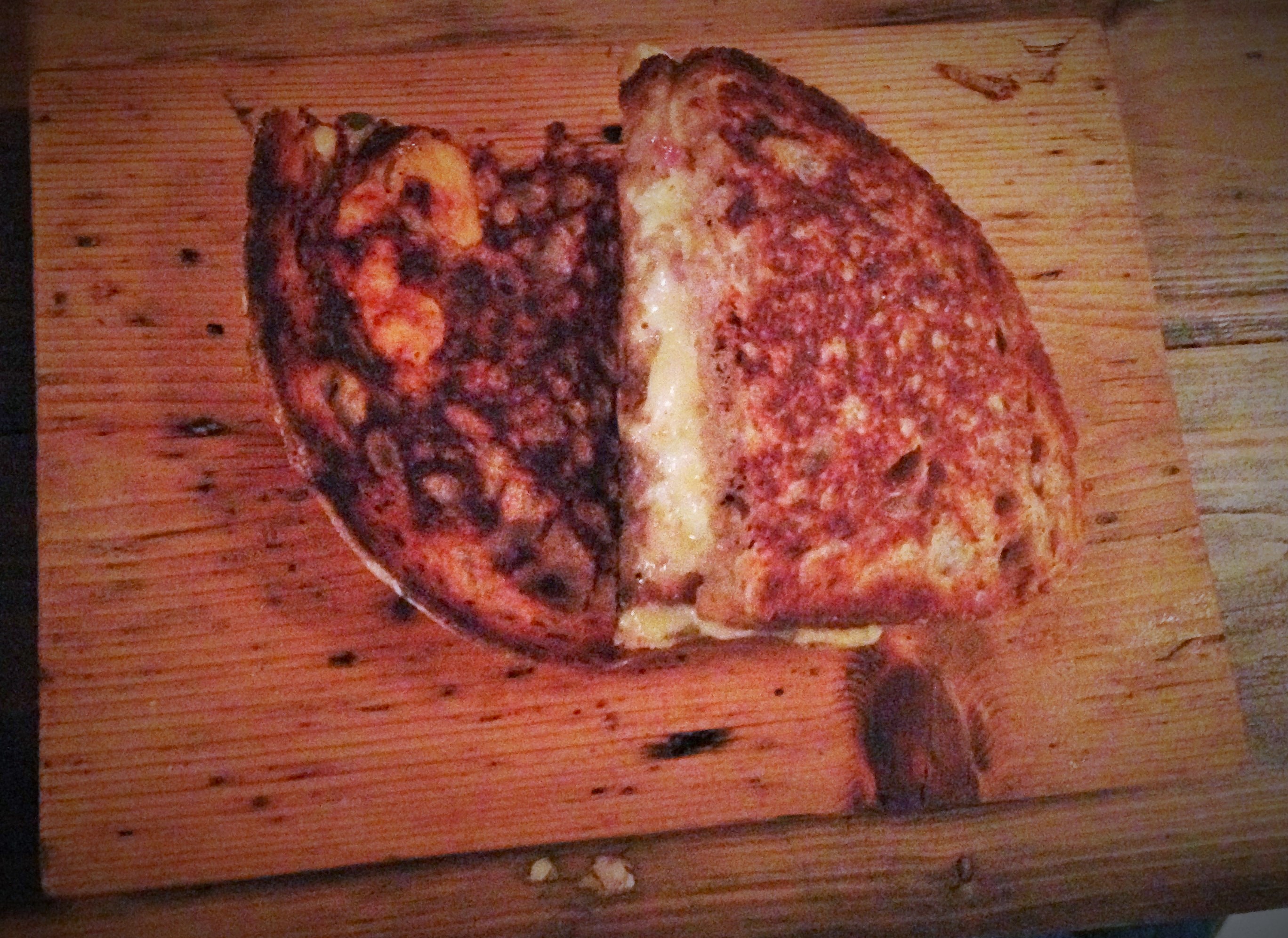 This was the salad, for only £3: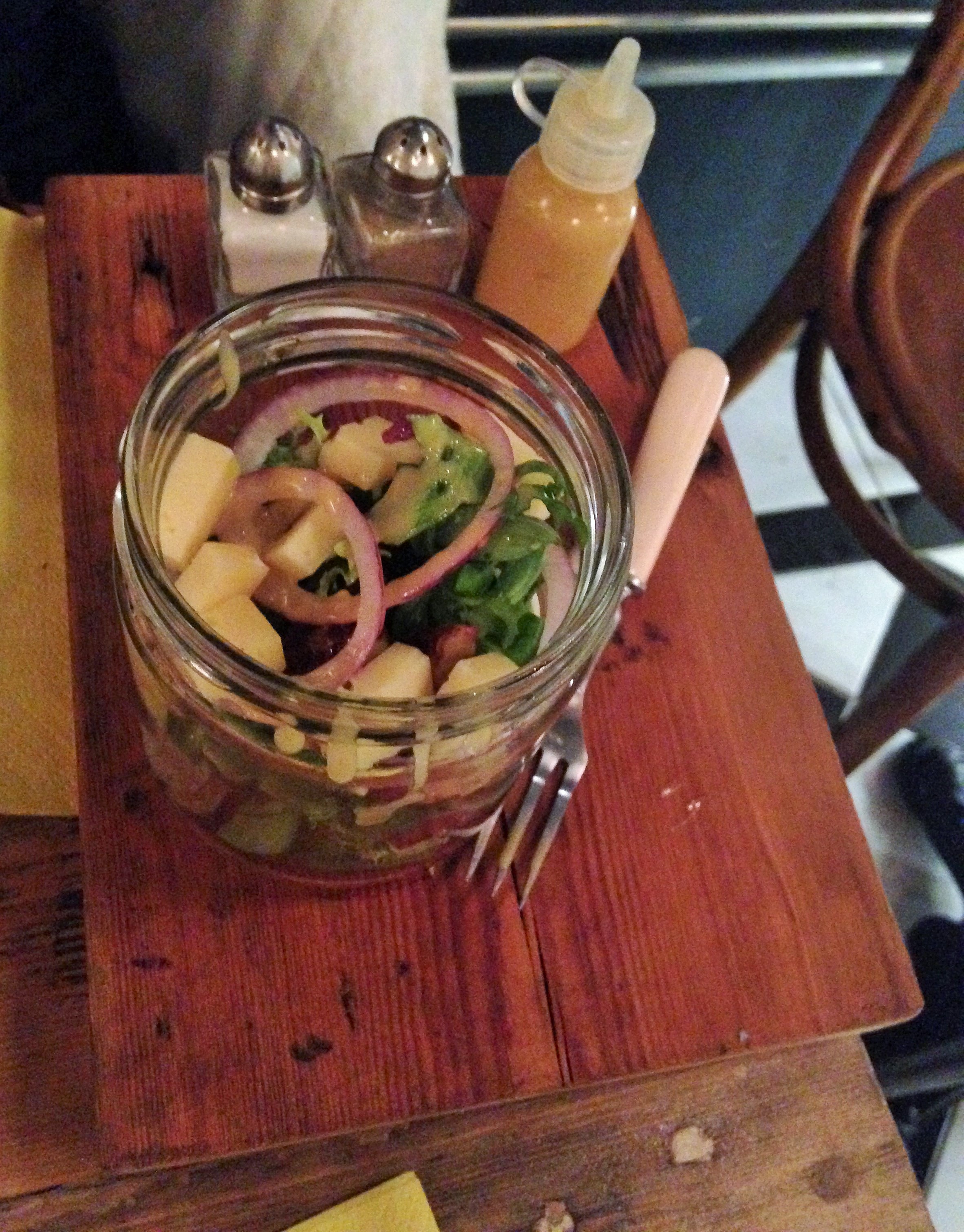 The duck fat chips (£3) were awesome: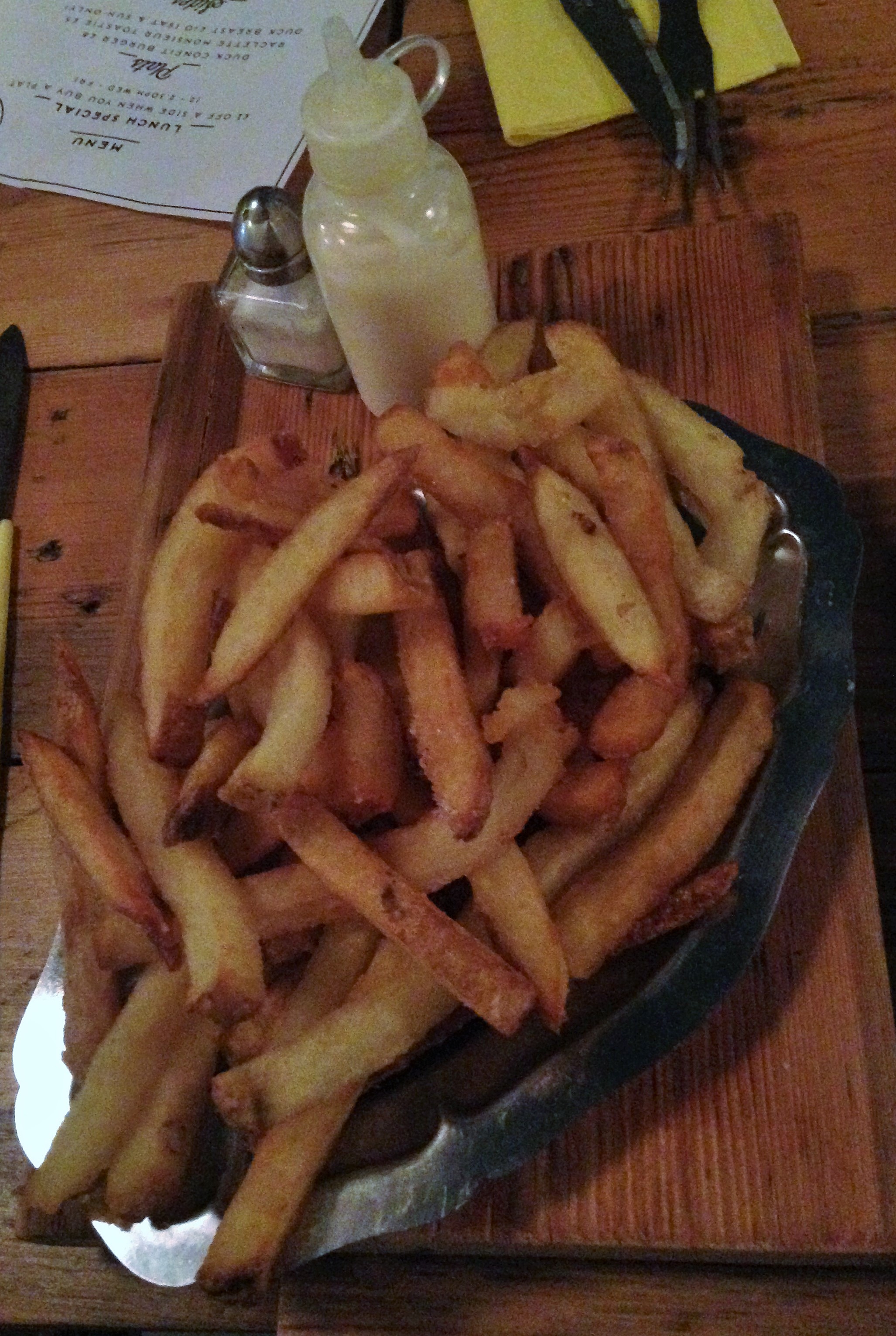 They also have a selection of cheeses and seem to have acquired an alcohol license since our visit, offering La Chouffe beer from Belgium for £5 or bottles of wine for £16.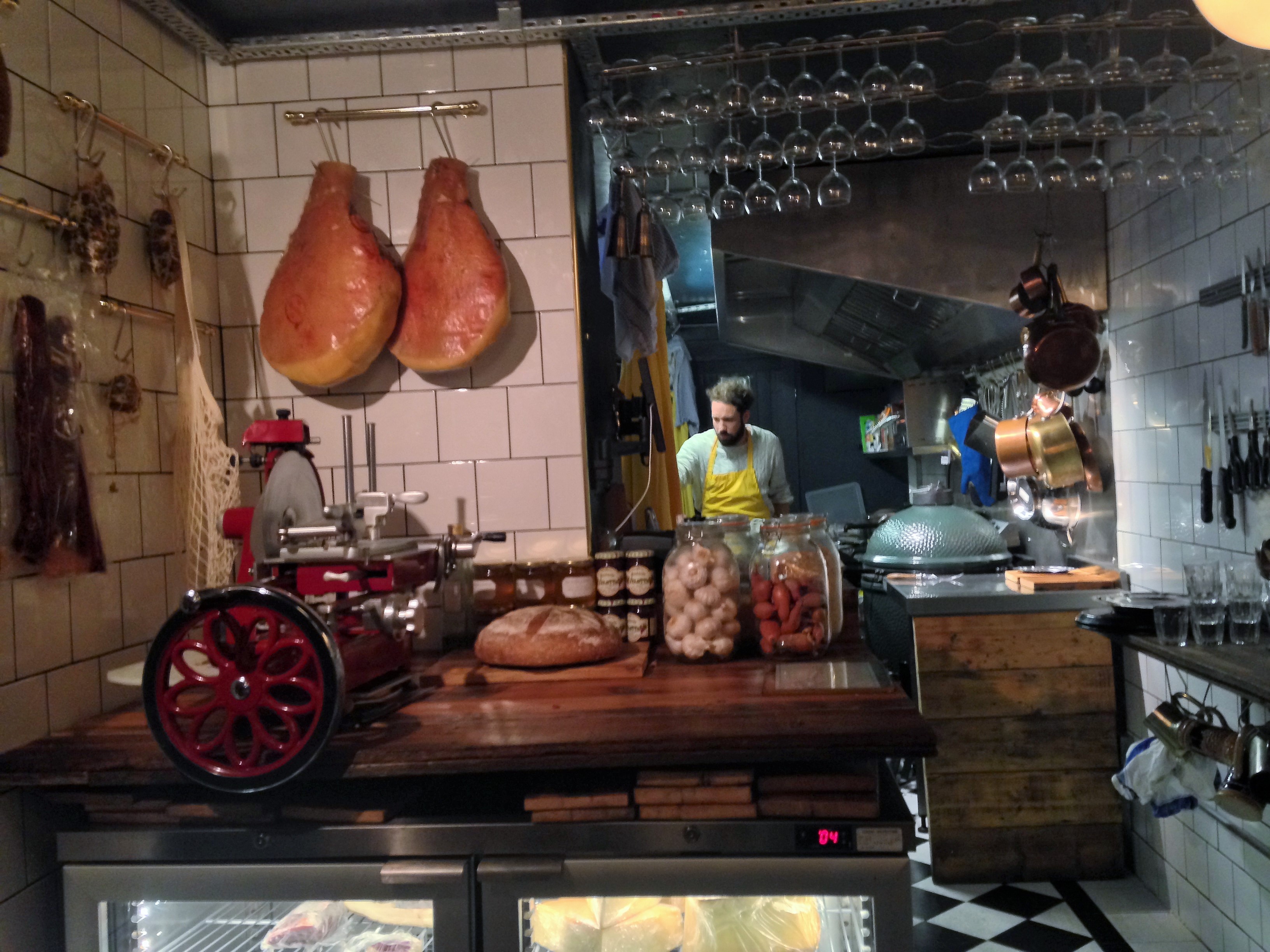 They're open Wednesday to Sunday 10am to 10pm [update: as of Nov 2015 their new opening hours are Tue-Thu 6pm-10pm / Fri  6pm-11pm / Sat 10am-11pm.] at Unit 8, The Artworks, Elephant Road, London SE17 1AY. They don't take bookings and there aren't many tables, but if they're full there are plenty of other Artworks options.